BRICKS CLUB – A LEGO® BASED THERAPY GROUP (12-17 yrs)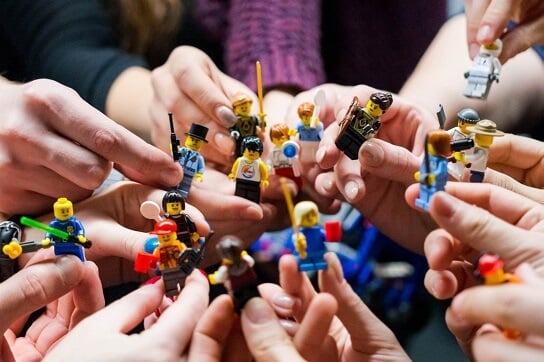 Free group therapy session to support high school aged children (12-17 years) to learn social skills through the fun of LEGO®
LEGO® therapy is based on evidence from social skills intervention created by US psychologist Dr LeGoff. It is a collaborative, play-based intervention designed to improve social skills in children with autism and related conditions.
The group will be led by our experienced therapists.
What your child will gain:
Experience interacting with others while participating in fun and engaging activities, designed to support the development of social skills and turn taking.
Practice to use smaller hand muscles to support activities such as writing, cutting and gluing.
Practice to keep positive interaction going by staying on topic, taking turns and giving detailed descriptions.
Benefits of a group setting:
Makes a great complement to individual therapy.
Offers a fun way to learn and practise skills needed for school.
Allows for practical implementation of social skills.
Takes place in a safe learning environment, with support and guidance from their peers, Occupational Therapist and Speech Pathologist.
Date: Every second Thursday starting 12 May – 23 June 2022
Time: 4:00pm – 5:00pm
Cost: Free
Location: The Northcott Building, 1 Fennell St, North Parramatta NSW 2151
This group is open to existing and new Northcott customers who communicate verbally and/or use an alternate communication system, such as LAMP Words for Life or Proloquo2Go.
For more information call 1800 818 286 or email therapy@northcott.com.au.
Spots are limited and will fill up quickly. Once we receive your expression of interest, we will ask some follow up questions to make sure the group is suitable for your child.