Why I'm excited Dylan Alcott is the 2022 Australian of the Year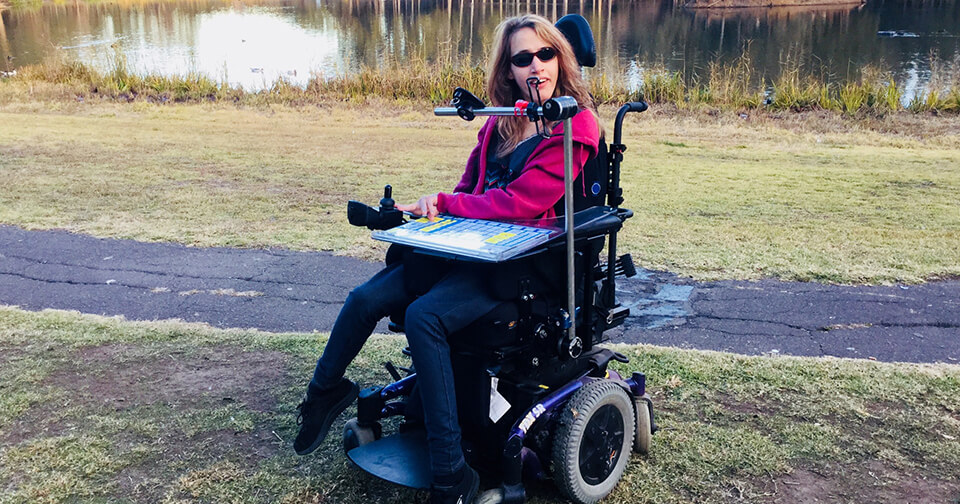 Gretta Serov is a Person Centred Facilitator at Northcott and a former customer. She is also a freelancer writer, public speaker and blogger. Gretta holds a Bachelor of Arts (BA) focused in Human rights and writing from University of Western Sydney. We asked her to share her thoughts on Dylan Alcott as the 2022 Australian of the Year.
2022! I have a feeling this year is going to be 'that year' for the majority of us, filled with epic New Year's resolutions of getting fit and becoming 'a new you'.
 As we all have been working on ourselves, there has been a huge announcement in the disability community. One of my idols and a disability trail blazer, Dylan Alcott, has been named Australian of the Year!
Who is Dylan Alcott?
Dylan is 31 years ago and was brought up in the heart of Melbourne. He is a very busy man with multiple roles as a former world champion tennis player (now retired), radio presenter, festival founder and organiser and disability advocate.
While all of these roles are amazing, it is this last role that is going to be the most important in his new job as 2022 Australian of the Year.
For me, the reason why Dylan is such an incredible ambassador for the disability community is because he has been a paraplegic from birth. Dylan was born with a tumour wrapped around his spinal cord. An operation in the first few weeks of his life successfully removed the tumour, but Dylan was left a paraplegic.
Personally, Dylan's stories about growing up have always spoken to me – like Dylan I was also mainly the only person in my community with a disability.
Dylan as Australian of the Year
Like many, I feel that giving Dylan the role of Australian of the Year is so significant. For people with disability , it provides our community with hope for rapid positive change in our lives, as well as changes in community attitudes.
In his acceptance speech, Dylan specifically mentioned the urgent need to make improvements to the NDIS, increasing the rate of employment for people with disability, and putting measures in place to give people with disability access to free Rapid Antigen Tests (RAT) so they can live life worry-free.
Dylan also spoke up about his goal to increase the visibility of people with disability in the media. Having Dylan as the 2022 Australian of the Year is already a massive step towards this goal. It will hopefully open the door for more people with disability to enter the mainstream media.
Most importantly though, Dylan's new role provides hope to younger people with disability who are in the same position Dylan and I were 20 years ago – looking for people who looked 'just like us' to look up to.
So that's why I'm excited for the year ahead and so pleased to congratulate, Dylan Alcott, one of my idols.
Read more:
New program supports neurodiverse young people to become job-ready.