Therapy to build independence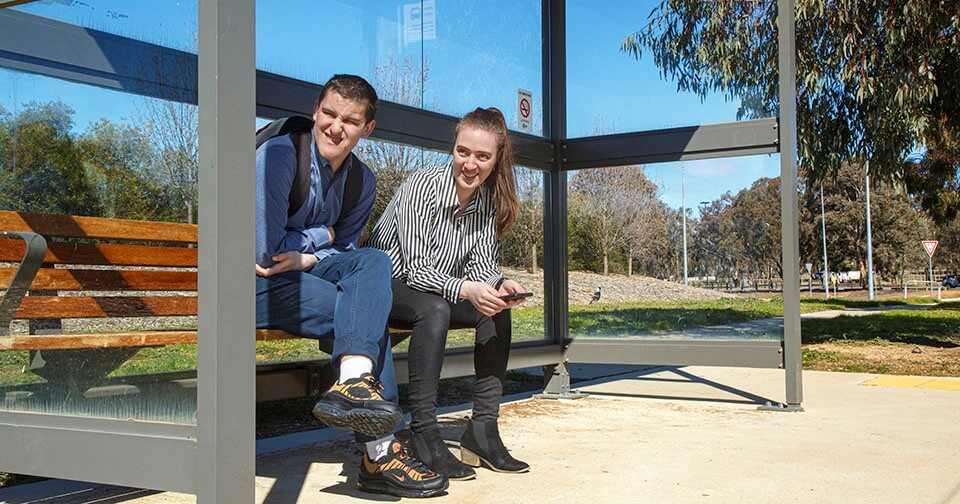 When Charlie finished high school, his parents connected with Northcott for more support with building their son's skills and confidence as he grows into an adult. Northcott Occupational Therapist, Courtney, is supporting Charlie on his journey towards greater independence. Modest in nature, Charlie downplays his accomplishments, but is proud of what he's achieved.
Charlie has severe expressive language disorder and Generalised Anxiety Disorder. He needs some assistance with daily living skills to build his confidence, but is always enthusiastic and willing to learn.
"I've worked with Charlie for about two and a half years. He's a happy young man who is willing to give everything a go," says Courtney.
"Charlie has built up a lot of confidence. With his parent's help, we've been able to set some great goals and work towards them."
Courtney is supporting Charlie to gain the skills and confidence he needs to live independently and get a job. This includes supporting Charlie to be confident completing household chores such as washing, ironing, dusting and sweeping. Courtney has also supported Charlie to learn to get around his neighbourhood safely on public transport, something he is particularly proud of.
"Courtney has helped me with buses. I can travel to the shops, five stops away. I look around the shopping centre. It makes me feel good [to do this]. I'm proud about that," he says.
At the shopping centre, Charlie has learnt how to make purchases and how to get his prescriptions filled at the chemist. He also knows his way around the supermarket and shops for the groceries he needs when cooking meals for his family.
"I pick a meal once a week to cook for my family. I go shopping on the bus, then, when I get home, I cook it. I could do this before. But now I can do it better and I can do it by myself," Charlie says.
Courtney is pleased with the skills and confidence Charlie is gaining through the occupational therapy sessions she runs with him fortnightly.
"A lot has changed in Charlie. He has become very confident in travel training and now he cooks two to three meals a week," she says.
Although the COVID-19 pandemic unfortunately meant Charlie's plans for 2020 were put on-hold, the determined 19-year-old hasn't lost sight of his long-term goals.
"In the future, I would like to get a job. And I'm going to live in the garden flat at my parent's house," he says proudly.
Related content
Our team of occupational therapists work with children and adults with disability and their parents, carers, teachers, support workers and employers. Find out more about our service.
Read more customer case studies like this one in our 2020 Annual Report.