Passing, catching and learning valuable life skills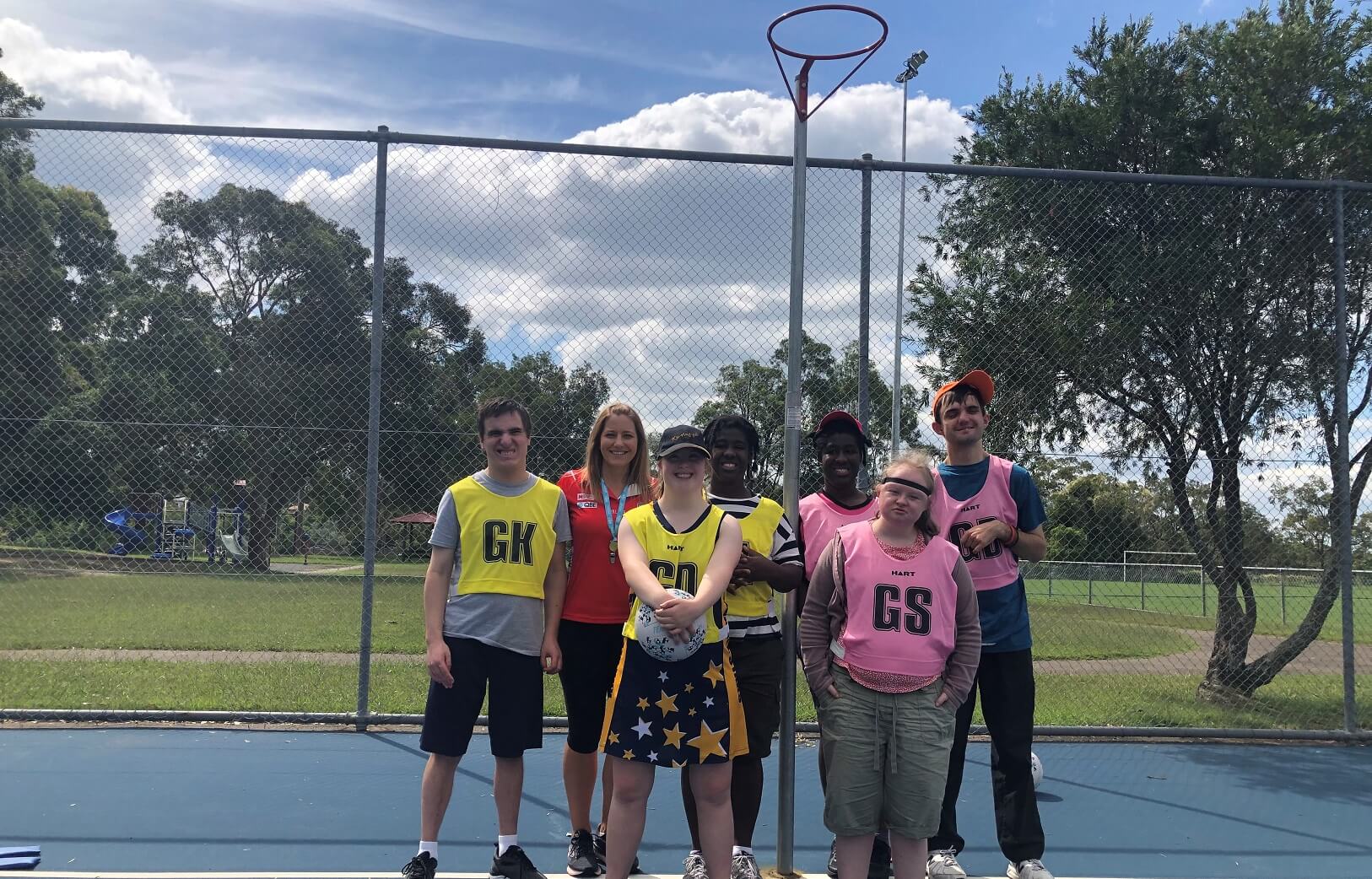 Northcott's Hornsby office recently ran a 4-week Netball Skills program for their Everyday Life Skills customers. Everyday Life Skills focuses on the learning and development of skills, so that a customer can participate in and undertake activities independently.
The Netball Skills program was born out of a collaboration between Northcott Hornsby and Netball NSW. Northcott Hornsby reached out to Netball NSW to establish a connection that would allow customers to participate in the community and create opportunities for them to expand their interests and physical participation in a social environment.
The program focuses on basic netball skills such as catching and passing, and eventually builds up to teaching customers the skills to play a modified game of netball.
Hornsby customers, Eleanor and Stephanie, who attend the netball skills program, both also play competitively on the weekend in one of Netball NSW's All Abilities competition teams.
Eleanor loves playing netball and spending time with her friends. "I wish I could play all the time," she says.
Learning to throw a ball is an essential life skill. "Regardless of whether customers  go on to play netball later on in life, everyone needs to know how to throw a ball," says Netball NSW Development Officer Kim, who runs the sessions and loves the energy that the customers come with each week.
"From the beginning of the session to the end you can really see their confidence grow along with their skills," says Kim.
"These sessions are a great opportunity for customers to improve their motor skills. Continuing an activity each week gives the customers time to focus on a set of skills, and learn how, through practise they can get better", says Tiah Vincent, Senior Support Worker at Northcott Hornsby. "The customers also get the opportunity to spend time outdoors and have a little competitive fun with their friends."
Related content
When Charlie finished high school, his parents connected with Northcott for more support with building their son's skills and confidence as he grows into an adult. Check out his story.
Learn more about our Everyday Life Skills service here.