Northcott's Swimming Carnival returns!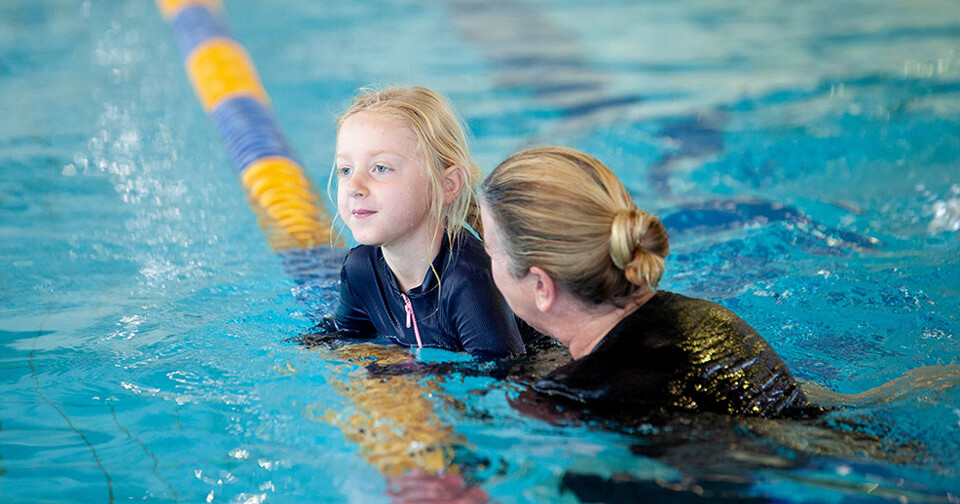 Last week over 90 primary school students from five different schools, dove in for lots of fun and competition at Northcott's annual Primary Swimming Carnival at Ryde Aquatic Centre.
The Primary Swimming Carnival is an opportunity for children with disability to have fun, make friends and compete against each other.
"These inclusive carnivals are a highlight for many children with disability and their teachers. We are grateful for the support from Western Earth Moving, Terry Shields Toyota, Austbrokers and other generous donors, whose contributions ensure these popular events take place", says Berta Youakim, Fundraising Manager at Northcott.
Students represented their schools in a variety of races and got to meet new people and make friends while splashing around in the water. The day started off with freestyle, backstroke and noodle races, and ended with a fun rubber duck scavenger race.
Their teachers expressed how much they loved seeing the children having fun and getting involved. Sue Burnett, teacher at Toongabbie Public School says "The boys love it. It's so great to have an opportunity to swim with other support classes and special schools. It's lovely that they have their own swimming carnival. We love to see the smiles on the children's faces."
Nick Taylor PE Teacher at St. Gabriel's School added, "It's good to be part of the swimming carnival and the kids are having a good time. Getting out and interacting with other students from other schools is great for the children's social skills".
Related content
Northcott's Hornsby office recently ran a 4-week Netball Skills program for their Everyday Life Skills customers. Check out all the cool skills they learnt!
Check out our fundraising newsletter Northcott In Action