New innovative approach to disability housing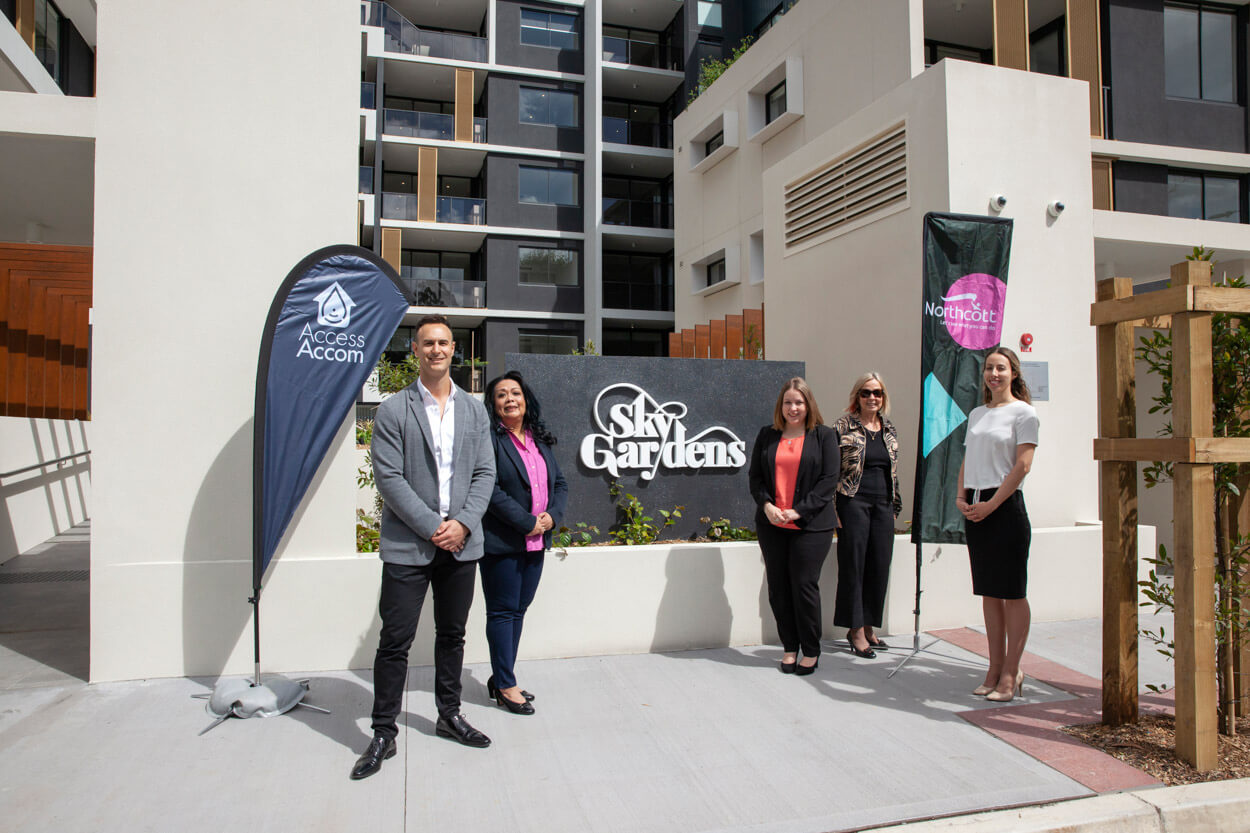 Northcott has partnered with Specialist Disability Accommodation (SDA) Provider, AccessAccom, to deliver an innovative approach to disability housing. Sky Gardens is an exciting new development in the Sydney suburb of Ryde, and includes 10 purpose-designed apartments to the 'High Physical Support' SDA Standard, embedded as part of a larger residential community.
There are eight one-bedroom and two two-bedroom apartments, each ingeniously designed to maximise use of space and storage. The Sky Gardens apartments are highly functional with quality finishes and luxurious bedroom and bathroom spaces. The apartments exemplify the advantages of apartment living. 
A major innovation of the development is the inclusion of a 24-hour, 7-day-a-week dedicated concierge service that will be staffed by experienced Northcott disability support workers, located in their own dedicated apartment. Additional individual support needs will also be covered by a team of disability support workers. This means that the tenants can live as independently as they choose to, but with the reassurance and security of on-site assistance if required.  
"I am really excited to be a part of this new concierge model of accommodation, which will enable customers a more personalised alternative," says Neriza Newnham, who will be managing the on-site support services for Northcott.
Sky Gardens offers a new option of Integrated Community Living, anchored around a shared vision of creating housing choice for people with disability.
"Independence and community participation are important for everyone, including people with disability," says AccessAccom's Operations Director, Helen Wood. "With our partnership with Northcott, we know our tenants will receive great support so that they can choose the lifestyle they want."
With tenants due to move in later this month, Sky Gardens has proven very popular, with only a few of the 10 apartments still available for tenancy.
Contact Northcott today to apply.
Related content
Earlier this year, Northcott opened a brand new, purpose-built house for people with disability in Oran Park.
Looking for disability housing? Visit our Housing page to see our current vacancies.