Liz Forsyth announced as new Northcott CEO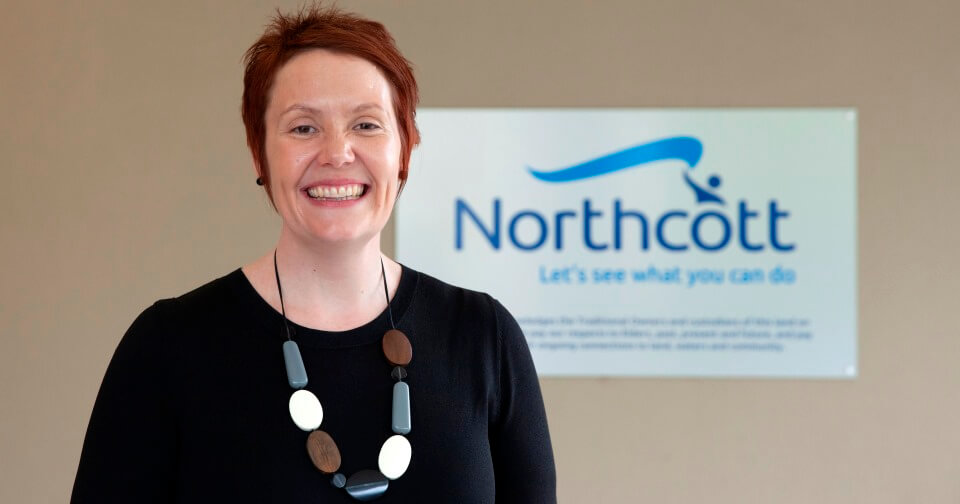 Liz Forsyth is the new Chief Executive Officer for Northcott – one of Australia's leading disability services providers. She will officially take up the position on 1 September, replacing long-term CEO Kerry Stubbs.
In announcing the appointment, Northcott Chairman Michael Briggs said the Board was pleased and excited that the extensive selection process had resulted in the appointment of an internal candidate.
Liz is highly experienced in the disability sector. She joined Northcott in 2008 as a Family Support Worker in Coffs Harbour, after gaining early career experience in social work and child protection. Over the next decade, Liz held a range of roles including Area Manager, Business Development Manager, Executive Director of Northcott subsidiary NI (Northcott Innovation), General Manager Customer Experience, and General Manager Supported Living.
In 2018 Liz was appointed CEO of CareSouth – a not-for-profit company specialising in disability and family support services in southern and western NSW. She returned to Northcott at the start of this year to lead its integration of the recently acquired disability services provider Creativity Inc and, later, the organisation's response to the Coronavirus (COVID-19) pandemic.
"Having spent such a significant amount of my career with Northcott, I am passionate about our mission to support people with disability to live exactly as they choose," she said. "We have a highly skilled, dedicated team and it is a real privilege to be leading them in the next stage of Northcott's development."
Liz also paid tribute to outgoing CEO Kerry Stubbs, who in February announced her intention to step down from the top role after 12 years. "Under Kerry's leadership, Northcott has seen unprecedented growth and financial success," Liz said. "She is a leading light in the disability sector. I am grateful for Kerry's mentorship and her business acumen which has put Northcott in such a great position for the future."
Northcott offers a wide range of services – including Everyday Life Skills Training, Housing and Supported Independent Living plus In-Home and Community Supports. Its 2,300 staff support almost 10,000 customers, families and carers in more than 120 locations across NSW and the ACT.