Jonathan's dream comes true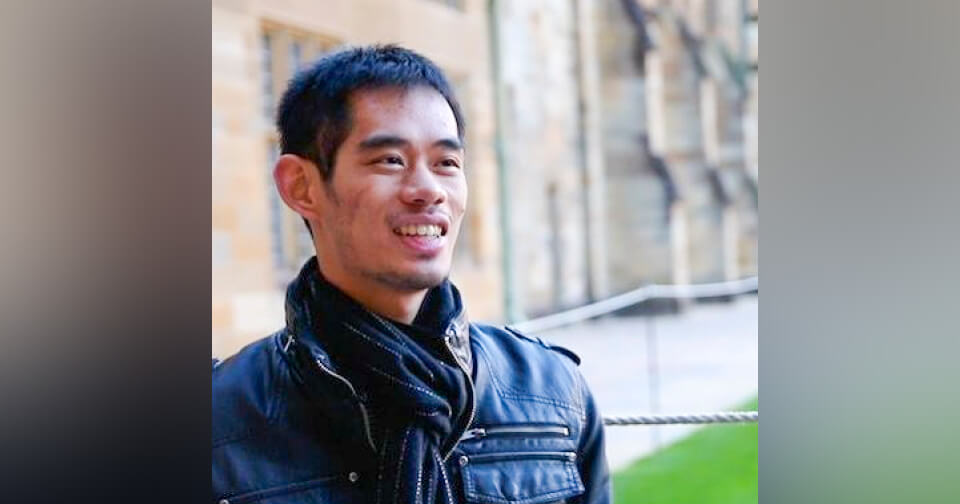 A qualified physiotherapist and an elite gymnast, Jonathan (Jono) Tang always aspired to be a Doctor. An accident while training, which resulted in quadriplegia, didn't change that dream.
Jono completed his Medical Degree at University of Sydney in 2020. He was a recipient of SpineCare's Thomas K.F Taylor scholarship between 2017 and 2020. Jono says that this scholarship made things easier for him.
"If I didn't get the scholarship, I would have had to look for a job. The scholarship allowed me to focus on my studies and not worry about the financial aspect of studying. SpineCare Foundation has been very supportive and I'm very grateful for that," says Jono.
"I graduated from Uni in 2020, and I'm very fortunate that I got this job as a junior doctor at Royal Prince Alfred Hospital at the beginning of 2021. As junior doctors, we rotate through different areas. At the moment I'm working at the Emergency Department," adds Jono.
He loves that he is a part of a great team and is able to make a difference. His favourite part of the job is getting to talk to people and help them when they are vulnerable.
"I find it very important to work as part of a team. I enjoy talking to people and that flows through in my clinical interactions. Sometimes my personal experience allows me to empathise with what patients could be going through. I always make sure their concerns are heard."
Starting his career as a doctor in the middle of a pandemic came with its challenges, but it has also been a rewarding experience. The main challenges Jono faced when starting the job weren't related to his disability but were more around getting used to the public health system regime. The first months were extremely exhausting, so it was really important to have all the necessary supports in place.
When Jono got the job, he was able to use Job Access funding (a federal program that provides employers the resources to make workplace modifications) to get some minor adjustments to his workplace. "The hospital has been very supportive, and it's good to know that I have a lot of people on my side."
When asked about what he would say to someone considering studying a medical career but hesitant of how doable it is to actually practice the profession, Jono says: "Having a disability makes it harder to get any job, and the medical field is not different. There are definitely possibilities and there's no barriers to practice a medical profession. Sometimes the barriers are in our own mind. I would say to anyone to not see their disability as a barrier. If you are passionate about something, you should do your best to learn as much as you can and go for it!"
Related content
Thinking of making your dreams come true? Scholarship applications are open until 22 November.
Matthew has gained independence since starting university. Check out Matthew's story.