Getting hands on experience while making a difference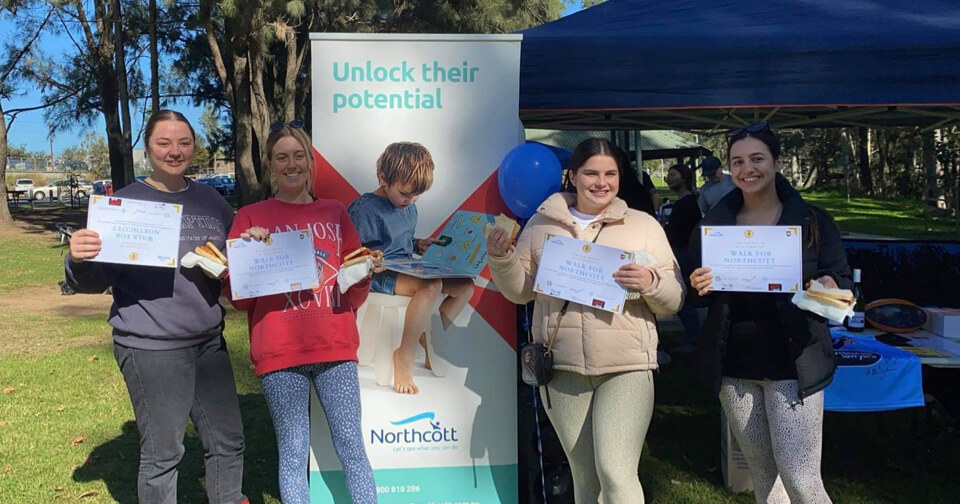 Northcott and the School of Business at Western Sydney University (WSU) have had an ongoing collaboration for more than 12 years, that benefits both Northcott and the students doing the Events Management Course.
Earlier this year, students ran more than 15 creative, fun-filled events and raised over $25,000!
How does this relationship work?
The community partnership between Northcott and the academic staff and students from the Events Management Course benefits both the students and Northcott. This innovative work experience program provides students with a unique platform to apply theoretical knowledge through designing, executing and evaluating their own fundraising event.
This semester, over 130 students studying Sport and Hospitality Management gained valuable hands on experience through every stage of the event management process. They developed many transferable skills, with Northcott providing a tangible purpose and reason to fundraise.
 "I am so proud of the students' achievements and the connection they have developed with Northcott and their local community. As a hospitality lecturer with an event industry background and a research focus on enhancing student employability, it has been an absolute pleasure and privilege to help shape the journey for these students and to watch their confidence and passion for events management and community engagement grow", says Dr Karina Wardle, Western Sydney University Course Advisor for Hospitality and Sports Management.
How will these funds be used?
Berta Youakim, Northcott's Fundraising Manager works closely with the new students each year, educating them about Northcott and some of the unique aspects of running charitable events.
"Students took the challenge on board and had various out-of-the-box ideas to engage their networks and make the most out of these fundraisers. These funds will be used to support our carnivals. Huge thanks from all of us at Northcott!"
What did this year's events look like?
The fundraising events ranged from cinema nights, trivia, FIFA competitions, silent auctions, virtual gym, talent competition, LinkedIn networking to an online escape room! One event in particular, Walk4Northcott was a resounding success. This group of students organised a walkathon and got some exercise in while raising money for a great cause.
We thank all the students that worked so hard on the fundraising events this year and Western Sydney University for their continuing collaboration. 
If you would like to engage your family and friends in a fun filled online event while supporting Northcott please reach out to fund@northcott.com.au. We would love to hear from you.
Related content
Inclusive carnivals are a highlight for many children with disability and their teachers. Check out all the fun details of Northcott's 2021 Swimming Carnival!
Check out our fundraising newsletter Northcott In Action