Diving deep into Northcott's Primary Swimming Carnival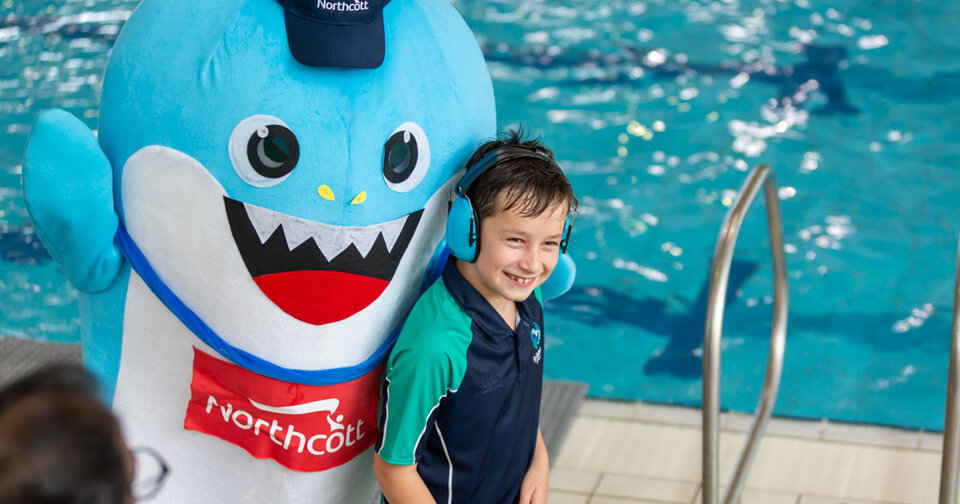 On March 16 2022, over 75 primary school students from four different schools, made a splash at Northcott's annual Primary Swimming Carnival at Ryde Aquatic Centre.
What is Northcott's Primary Swimming Carnival?
The Primary Swimming Carnival is an opportunity for children with disability to make friends and compete against each other all while having fun.
Mary's son goes to Toongabbie School. They have both been coming to Northcott's Swimming for the past few years. She says it is an important event for children.
Mary says, "The kids love swimming and my son looks forward to it every year. Northcott staff are very supportive towards the children. I can only speak for my son but I can see how happy he is to be here."
Keith grandfather of Archer from Jasper Road School added that the carnivals give the children a chance to interact with people.  They also get to continue to build their swimming skills. Keith explains, "He doesn't get a chance to participate in his school carnivals, so it is great that he gets to participate in this."
Students represented their schools in a variety of races and they got to meet new people and make friends while splashing around in the water. The day started off with freestyle, backstroke and noodle races. The then carnival ended with a novelty event, a fun rubber duck scavenger race.
Why are inclusive carnivals important?
"These inclusive carnivals give many children an opportunity to complete with children with similar abilities to them. They are a highlight for many children with disability and their teachers. We are grateful for the support from Western Earth Moving, Terry Shields Toyota, Austbrokers and other generous donors, whose contributions ensure these popular events take place", says Berta Youakim, Fundraising Manager at Northcott.
Read more:
Northcott provides new disability housing options in Wagga Wagga.
Northcott delves into inclusive filmmaking. Learn more about Northcott partnership with Bus Stop Films.