Digitising Northcott's historical archives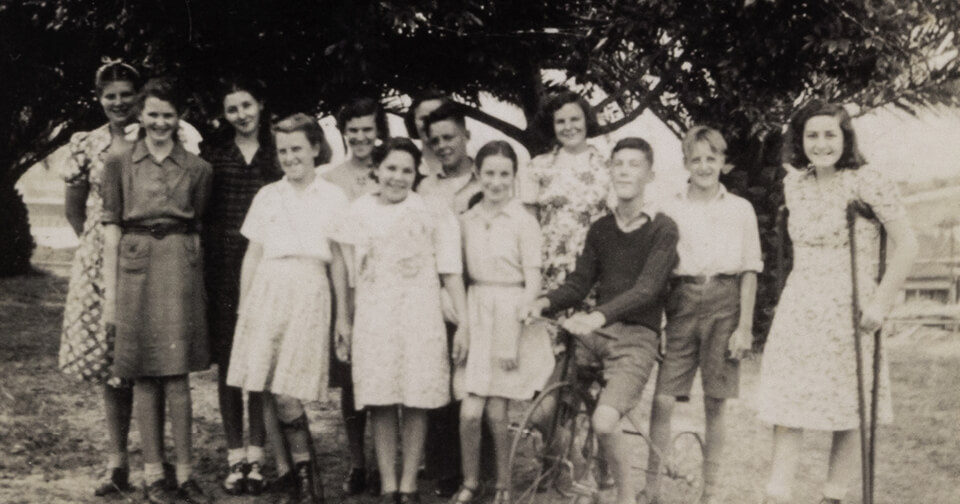 In 1997, Northcott received a Community Heritage Grant (CHG) through the National Library of Australia. Northcott's archival history collection was deemed to be an Australian cultural heritage collection that was nationally significant. Since then, Northcott has been on a voyage of discovery as we have unearthed our holdings and learnt how to house them in a more long-term manner.
Today, digitisation is available to assist in the management of large collections and to preserve history. In 2021, Northcott started the process of digitising its historical collections. This means that in future important documents and images related to Northcott's history will be available to view online.
What is digitisation?
Digitisation involves taking photographs or scans of a physical object, such as a letter, newspaper clipping, or photograph that is unique and often fragile. These photos can then be converted to a digital format, which will help to ensure the longevity of the items. This also allows the items to be distributed more broadly.
Why is it important to digitise Northcott's history?
Northcott is one of the longest running disability organisations in Australia. Our historical records are an important source of knowledge and information about Australia's disability sector over more than 90 years. Our collection is also important in capturing Northcott's own history.
While our hard copy collection is largely in excellent condition, there are concerns about the impact of environmental and safety issues on the long-term durability of items in our archives.
The digitisation of Northcott's historical collections will enable us to preserve important items from inevitable physical damage. It will also mean our historical collection can be accessed by a wider range of users.
For example, information from Northcott's historical holdings have already been used in two published books:
'The History of the New South Wales Society for Crippled Children', written by Sir Kenneth Coles and James Donaldson, 1976; and
'Breaking the Barriers: The Story of the Northcott Society', written by Beverley N. Fletcher, 1998.
A word from our librarian
Judi Lipp, Northcott's Librarian, knows our historical collection intimately and has been instrumental in the digitisation project. She explains what's been happening and why it's significant.
 "In late 2021, a selection of parts of the collection were chosen for a sample digitisation. This has proved to be invaluable. Among the sample are some of our film collection, Annual Reports, one photo album of Northcott Notables, a volume of press cuttings from 1931 and the original client register from 1929," she says.
"The handwritten sections of the sample do not provide searchable content but now [after digitisation] the print items in the sample are searchable. The Annual Reports sample, in digitised format for example, is extremely useful.
 "The press cuttings from The Central Council of Women's Auxiliaries is another treasure, with events and people enriching our knowledge of Northcott's past. The ability to now share our film collection is a very positive outcome of this project.
"In any future digitisation, a careful consideration of what will be chosen will be necessary as there is much from which to select," Judi says.
What's next?
Thanks to the success of our first digitisation project, in 2022, Northcott will continue digitising more historical archives in order to save our rich heritage for future generations to come.
Learn more about Northcott's values, mission and history here.