Creating a home, based on what home means to you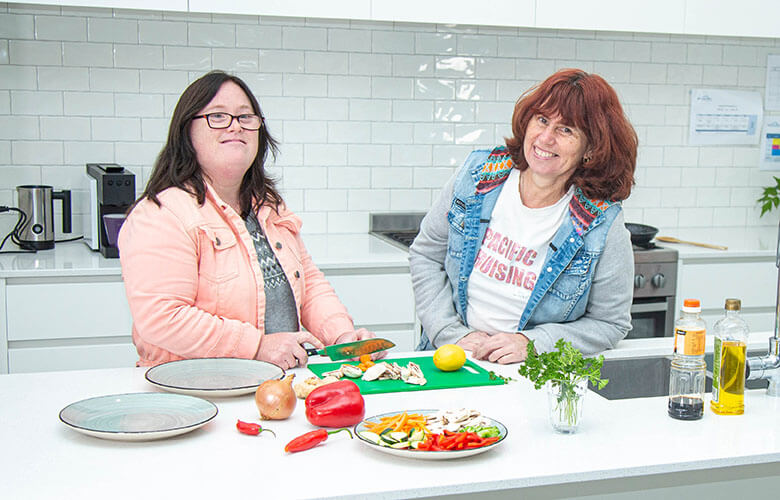 Choosing where you live is a big decision, impacting your happiness and wellbeing; sometimes making this decision can be overwhelming. This is why Northcott is introducing Individual Living Options (ILO), a product that provides people with disability with extra support to live their best lives, opening up a new world of housing opportunities for them.
"ILO is a new way the NDIS can fund flexible, contemporary and personalised home and living support packages for people with low to moderate disability support needs. Through ILO people with disability can choose how they want to live," says Hayley Maxwell, Product Manager for ILO at Northcott.
"This new model enables people with disability to explore and design different housing and support options based on their needs and wants. This could mean sharing a home with family, friends, partners or housemates, living in the home of a host family, or on their own. It's not just about living arrangements but whole of life planning."
What are the benefits of ILO?
Person-centred – your housing arrangement is built on your strengths, needs and wishes
Flexible, multi-options – there is a range of options which can suit different needs and wishes
Community inclusion – you can live in any house
Relationships – provides a platform for developing strong relationships
Flexibility around where you live – you are not restricted to where group homes are located
Proven outcomes – hundreds of ILOs are in place already, and have been proven for over a decade
Through an exploration and design process, Northcott will use a set of tools to discover together individuals' preferences and needs, and set the foundation for their preferred housing options moving forward.
Related content
If you are interested in learning more about Individual Living Options (ILO) visit our webpage or contact our friendly Customer Service Team on 1800 818 286 or northcott@northcott.com.au.
Our team in Coffs Harbour is expanding its disability housing options. Check out our Specialist Disability Accommodation (SDA) in Coffs Harbour.