Celebrating International Nurse's Day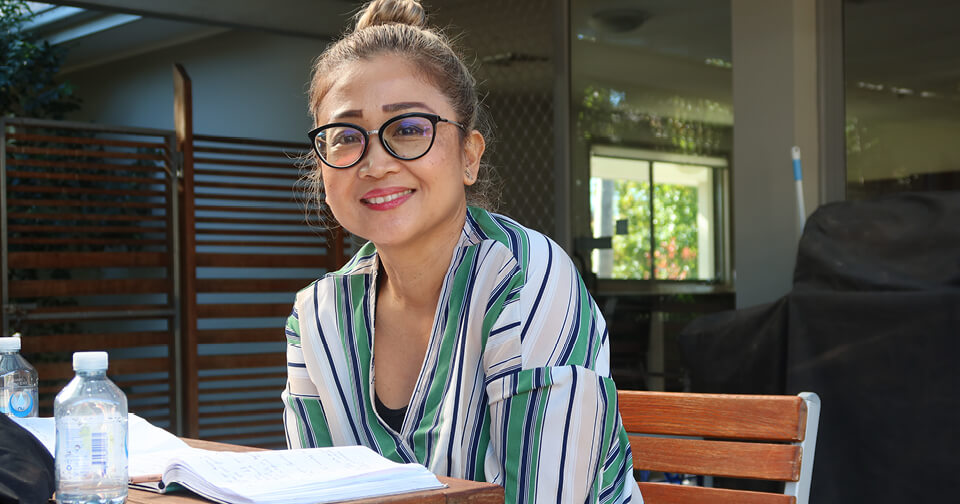 As we do every year, today we are celebrating International Nurse's Day. This is a great opportunity to celebrate the essential and vital role nurses have in our society.
Northcott has a team of almost 100 highly experienced disability nurses, who play a central role in supporting our housing customers with complex medical needs. To celebrate International Nurse's Day this year we asked one of our dedicated nurses to share their story and why they chose this profession.
Meet Leilani Biala.
Leilani is an Enrolled Nurse (EN) at Liverpool Respite, and she has been an EN for over 15 years.
For Leilani, becoming a nurse was a calling, something she had wanted to be all of her life.
"I didn't see myself doing anything else other than becoming a nurse", says Leilani.
Due to family complications, her dream was put on hold for a few years. After some gentle nudging from her husband, Leilani dedicated herself to her education and soon began her career as an Enrolled Nurse.
After a short stint working as a nurse in aged care, Leilani applied for a job in disability nursing, and has never looked back.
"I have never wanted to work anywhere else because I really love what I do. It feels good when you come to work and you know you are happy and not forcing yourself to show up to work every day. I feel lucky because I know not a lot of people feel that way about their jobs", explains Leilani.
Leilani's role involves supporting housing customers with complex medical needs, including supporting them to get ready for the day, cooking for them and looking after their personal care. She also liaises with the rest of her team to organise medical appointments for customers and makes sure the customers are in control of their own decision making as much as possible.
"I love doing things for our customers and I look out for them the way I want to be looked out for. I love cooking for them and seeing them smile when they have a good day."
Customers at the respite centre often spend a majority of their time with their nurses and this creates strong bonds between them. Leilani says, "You have really emotional moments with your customers because you spend so much time with each other."
We thank all our nursing staff for their hard work, and their dedication and care they provide to our customers.
Related content
Interested in learning more about Northcott's disability nurses? Check out this story with Nurse Manager, Inge Schuddeboom.