Building new skills and independence at school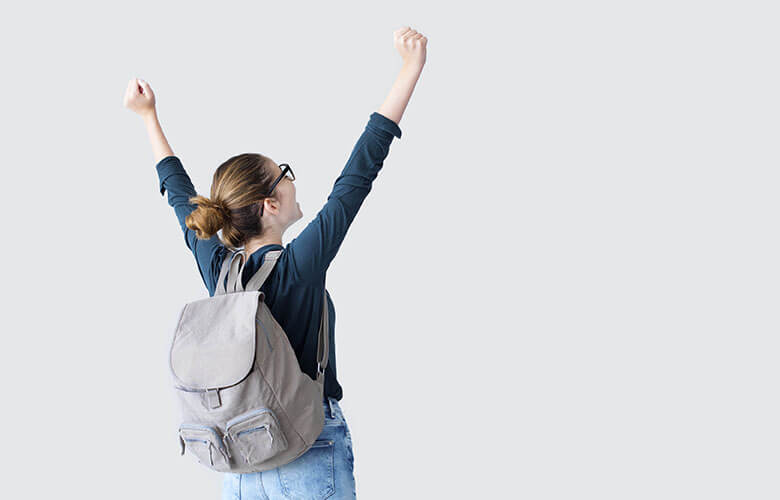 Leaving school and transitioning to adult life is daunting for everyone, and a real challenge for people with disability. Recognising these challenges, Northcott launched Innov8, a new, free of charge 6-week program offered in schools for students with disability who attend years 9 to 12.
Innov8 aims to make the transition smoother by offering students fun activities that encourage social connections, build life skills and support young people with disability to prepare for the transition from school to becoming 'FutureFit'.
"Early intervention is very important to set students up for success when they transition from school. Through a strengths based approach, and facilitated by Northcott trained disability staff, we work in collaboration with teachers and we adjust content based on individual students' needs," says Katie Orfanos, product manager at Northcott.
How Innov8 works
Over six weeks, students complete a variety of activities. The outcomes of those activities inform the creation of an individual personal profile for each student at the end of the program. This profile is a good starting point for students to identify their strengths and have a baseline to develop a resume in the future. The profile is interactive and the students can access it through a QR code.
In weeks 3 to 5, Northcott hosts an information session for the students' parents where they can learn how to support their child through National Disability Insurance Scheme (NDIS) services and what services would fit best for their child.
Supporting students to become Future Fit
During Term 4 2020, Northcott delivered the Innov8 program to 55 students in six different schools throughout Sydney. These schools where: Cecil Hills High School, Strathfield South High School, Sydney Secondary College Balmain, Black Wattle Bay High, Heathcote High School and Port Hacking High.
"Thank you for an absolutely wonderful and engaging program. Your staff were enthusiastic and experienced, and really took the time getting to know the students. In a challenging year of Covid and disruption, the Innov8 program gave consistency and hope to the school leavers. Hope that they will have a path forward after school and a reminder of the vital skills needed to succeed in where they are going. Thank you to you and your staff for implementing such a quality and valuable program," said Kim Moddel, Head Teacher Special Education, Sydney Secondary College, Blackwattle Bay.
"Our Senior Support Unit students absolutely loved this program. They gained lots of new skills and enjoyed working with the staff from Northcott," shared Lisa del Popolo, Teacher, Strathfield South High School.
This year the program is available again. If you are interested in running it at your school, please contact Christine O'Neill at christine.oneill@northcott.com.au or 0409 712 745.
Related content:
Vocational Skills Training and Employment (SLEs) customers in Parramatta had the opportunity to attend a Healthy Mindset program where they worked hard on setting goals and navigating through how to achieve them. Check out the story! 
Thanks to a partnership between TAFE NSW and Northcott, 13 school leavers from the Hurstville area have gained valuable employment skills.