Building connections in the Macleay Valley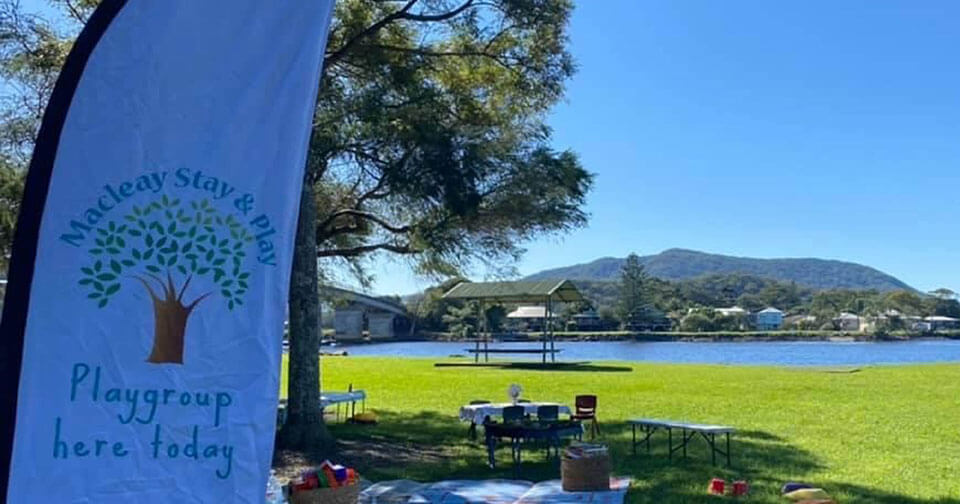 As an NDIS early childhood partner, one of Northcott's roles is to engage with local communities to build awareness about available supports, have discussions with families regarding children development, provide community links and connect families with services in the community.
Tracy Farrawell is a Northcott NDIS early childhood Coordinator in the Mid North Coast and she started attending a local playgroup in the Macleay Valley. Attending the playgroup is a great opportunity for Tracy to meet families that may be facing some challenges but are not aware of supports available to them.
Macleay Stay and Play is a supported playgroup available for children aged 0-6. The playgroup provides educational based activities 4 times a week in 4 different locations in the Macleay Valley. 80 families attend the playgroups throughout the week, with some families travelling around to attend different playgroups.
Parents, especially first time parents, find it difficult to connect to community, feeling isolated. They find it difficult to provide fun educational activities for their children. Macleay Stay and Play offers a space for families to connect. Some families were unaware of the support that they could receive for their children if they have concerns about their development.
Information and connection to services
Families enjoy Tracy's visits because she provides information regarding children's development and available supports. She also has discussions with families regarding child development and connects them with services available in the community. Families know they have a familiar face that they can check in with, and parents can hang around and have a chat.
"It's great to have Tracy attending the playgroup because she is part of the community. It's good for families to know the NDIS exist, and that they can have access. There's a little boy with a muscular disorder in the group, and the mum didn't know she could access funding from NDIS," says Belinda Telford-Miller, playgroup facilitator.
"The playgroup plays a key role in the area at the moment, because childcare waitlists are really long and it's hard to get in at the moment. Playgroup is the first point of contact for children to socialise, and for parents to connect with each other, creating a sense of community. Families feel they are not alone."
"Macleay stay and Play is a fun relaxing place to spend the morning with my children. We are always excited to see what new activities are on offer. Catering for all age groups; from offering mirrors for tummy time, books, sensory play and themed days to add more of a creative spin on activities. Painting using different tools and mediums and play dough. It's not just a place for children. As a stay-at-home mum, I get to catch up with other parents and engage in adult conversation, making connections with other families. I'm regularly updated with what's on in the community and what services are available," says one of the mums in the Gladstone group. 
"We are incredibly appreciative for having such a fantastic playgroup setup here in our little remote village. Every week there is new activities. My boys just love coming every week to meet with other same aged toddlers and I really enjoy talking to other mums. Belinda is doing a fantastic job and I think the kids think she is part of the family," says a mum from the Willawarrin group. 
Macleay Stay and Play is funded by The Benevolent Society.
Related content
Wyatt has been working on some small and big goal, getting ready to start big school. Check out Wyatt's story.
Check out different ways in which Northcott ECEI can support your child and your family