Being brave and making a change for the community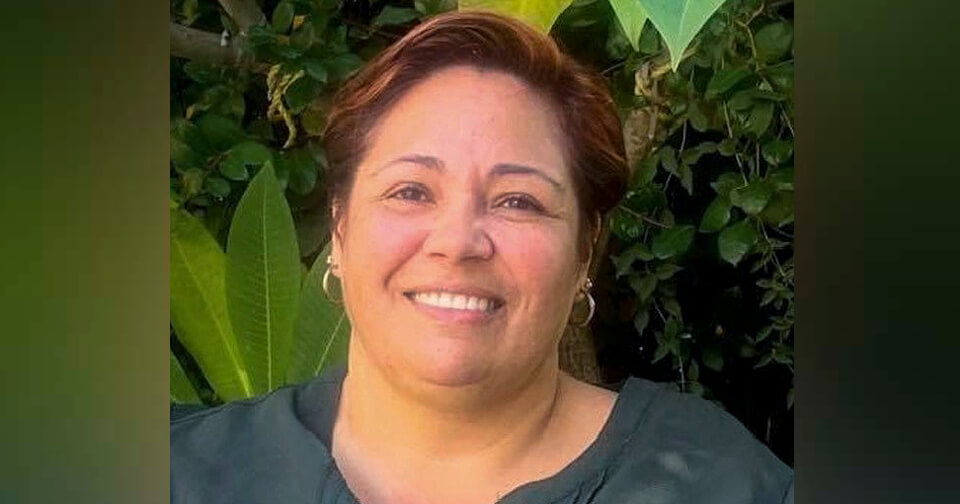 Reconciliation Week, 27 May to 3 June, is a time for all Australians to learn about our shared histories, cultures, and achievements, and to explore how each of us can contribute to achieving reconciliation in Australia. Reconciliation must live in the hearts, minds and actions of all Australians as we move forward, creating a nation strengthened by respectful relationships between the wider Australian community, and Aboriginal and Torres Strait Islander peoples.
To celebrate this year, we interviewed one of Northcott's Aboriginal staff members Kelly Lawton and asked her to share her story with us.
Tell us a little bit about yourself.
I am a Kamilaroi Woman from Moree – we are proud people, and we love to represent the place where we come from. I live with my husband and 26-year-old daughter, and I love being with my extended family and appreciate the support they give to us. I love working in the community and have a passion for people and their health and wellbeing. I believe that maintaining my own wellness is vital, so that I can be of support to others.
How did you end up working at Northcott?
I have been with Northcott for 12 months but I cannot believe how quickly time has flown.  Previously I worked at the health service in Moree. I first learnt about Northcott when Northcott staff visited the community in Moree. I was really intrigued by the passion that staff at Northcott had for their role, and I liked what I was hearing about what Northcott planned on doing for my community and the growth of the Aboriginal and Torres Strait Islander workforce at Northcott.
Making the transition to Northcott was a huge change for myself personally as I had been in my old role for 13 years. I started with the New Starter Program at Northcott, and found the on boarding and online learning fantastic. There was so much to learn, but I thought it was done well. I love the culture at Northcott and that Northcott employs' people from smaller communities who live and work in their own communities. It is a real investment in those towns. The staff have welcomed me with open arms and have been so helpful.
I loved seeing a team leader that looked like me. It gives me hope for the young people coming into organisations like this. Once they come into this workforce there is room for growth and for them to move up in their careers.
What is your role and what is your favourite part of your role?
I am an A&TSI Early Childhood Coordinator. The best part of my role is being able to work with families. I am definitely a people person, so I love being out in the community. Talking to them and chatting to them about their children. I love learning about them. I find myself smiling when I hear their stories.
I believe my role has impacted Northcott positively as now Northcott has someone on the ground. People in the community have a familiar face with which they can identify with. Our community is all about connection and identifying with each other. When people can identify with me, they can begin to trust me and then we can have a positive impact upon their lives.
Have there been any standout moments for you while being at Northcott?
Meeting the two staff members who came to visit us was a turning point for me in my career and they made me feel so at ease. This made my original decision to apply for this role so easy.  
When I met the other ATSI ECA Coordinator who started at the same time as me, who after talking with each other, we found that we have family connections was great too. 
Identity and connection are important to me. The more I meet people from all over the organisation the more they help me with my transition. I don't have one big stand out moment but many smaller ones that may seem insignificant in our daily activities but have meaning and are amazing moments for me.
The National Reconciliation Week 2022 theme, "Be Brave. Make Change." What does this mean to you?
This means being willing and ready to move yourself into the unknown. It means being willing to drop your defences and embrace something new and different. It also means respecting that difference. In the short year that I have been here, I see that Northcott embraces this concept and the different perspectives across all the different levels of management.
For me personally it was a brave decision to make a career change and now that I have, I can see how it will impact my community positively, as it gives them the chance to learn about services that otherwise they may have not known about.
Why is it important to you that we celebrate National Reconciliation Week every year?
It is important to celebrate National Reconciliation Week every year as through this week, we get to celebrate our culture and diversity. It gives us a chance to remember our past and grow a better future for all our young ones. Most importantly it provides an opportunity to remember that Australia has one of the oldest living cultures in the world. This is so unique. It is important to remember the contributions that this culture has made in the past and how much more it has to offer moving into the future.
Related content: 
To learn more about Northcott's Stretch RAP 2020-2023 and our key targets download a copy here.