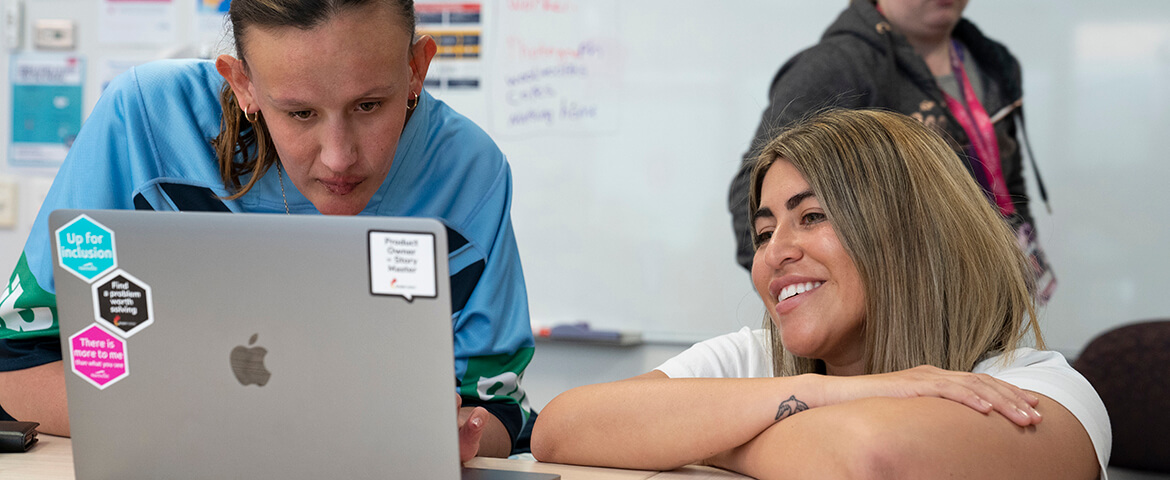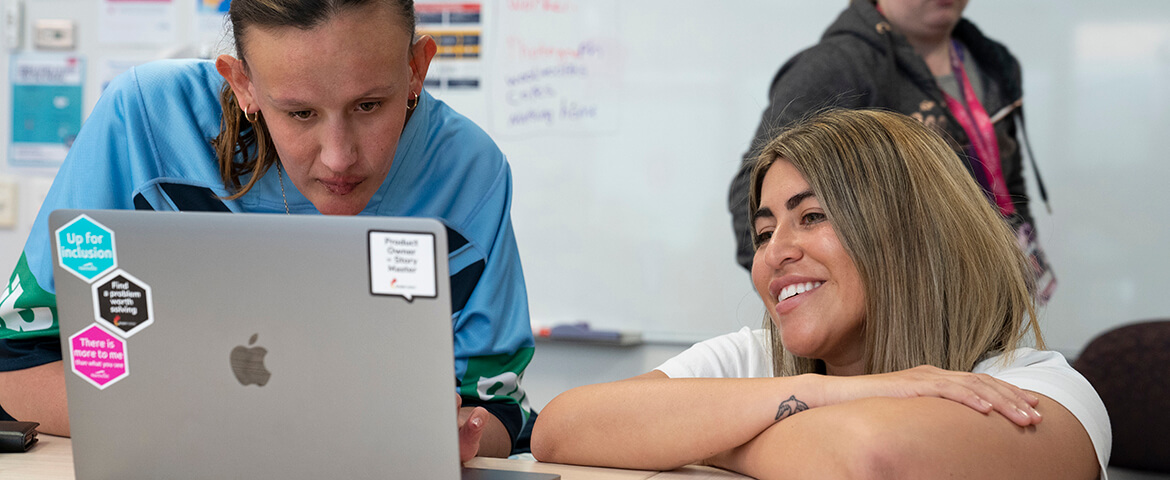 Getting ready to apply
If you have seen the job that you are eager to apply for we would love to hear from you. First we have some information that might help your application.
What we are looking for?
People who share our purpose. The most important part of our organisation is our people. And we are looking for people who want to go above and beyond to support others. This is more than just a job and we are looking for people who want to really engage with our customers and make a difference. 
Understand what the job is about
Spend a few minutes looking at the profiles of our different staff and seeing how they contribute to supporting our customers to live the life that they choose.
You can also find out more about our different services and programs.
Compulsory checks
We are working with vulnerable people and we have extensive reporting requirements around working safely and properly to support people with disability. This means that all of our staff need to go through compulsory checks. With all of these checks, you are responsible for both the cost of the checks as well as obtaining and providing verified copies of them upon request and renewing. Below is a brief overview of the checks:
NDIS Worker Screening Check
The National Disability Insurance Scheme (NDIS) requires that all of our staff have a valid NDIS Worker Screening Check. An NDIS Worker Screening Check is a national assessment  that determines whether a person is cleared or excluded from working in certain roles with people with disability.
More information on and how to apply for a NDIS Worker Screening Check can be found on the NDIS website.
An NDIS Worker Screening Check costs $80 and is valid for five years.
Working with Children Check
A Working with Children Check (WWCC) is a requirement for anyone whose role involves direct physical or face-to-face contact with children. Most of our positions require a valid WWCC that is valid for paid employment (not voluntary work). For more information and how to apply, visit Service NSW.
 A Working with Children Check costs $80 and is valid for three years.
First Aid & CPR
A current First Aid (HLTAID003 ) and CPR (HLTAID001 ) are requirements for most of our roles.
First Aid and CPR courses are run by a number of organisations and generally consist of online modules and a two day face to face to course. They range in costs starting from $100 upwards.
Drivers Licence
The majority of our roles require a valid NSW drivers licence as you may be required to transport customers to and from appointments and outings. Our In Home Care roles also require you to have a registered, reliable and insured car to travel between service calls to our customers in their own homes .
Work Rights
We will need verified copies of either your birth certificate or passport and any visa documentation. 
References
We will ask you to nominate at least two people to be referees. Referees are managers you have reported to at previous jobs, who are happy to be contacted and share information about your performance. If you progress to this stage you will be asked to provide contact details for your referees. The sooner we can contact your referees, the sooner we progress to discussing potential start dates, so it's a good idea to reach out to these people when you submit your application.
Applications from Aboriginal and Torres Strait Islanders
We have a number of staff and customers who are Aboriginal or Torres Strait Islanders (ATSI). We are proud of our commitment to reconciliation and our Stretch Reconciliation Action Plan guides us in this. We also have an ATSI advisor on staff to assist with any ATSI matters. If you would like any additional information on our ATSI programs, or would like to talk to any of our ATSI staff about our approaches, please contact us.  You can also view the profile of one of our ATSI staff. 
Applications from People with Disability
As a major disability services provider we take access and inclusion of people with disability very seriously. If you are a person with disability, we have a number of measures in place to ensure that your application and any job process accommodates your preferences and needs. You can find more detail in our Jobs for People With Disability guide. If you would like more information, please contact us. You can also view the profile of one of our staff with disability.