Loving the work you do and supporting community while you do it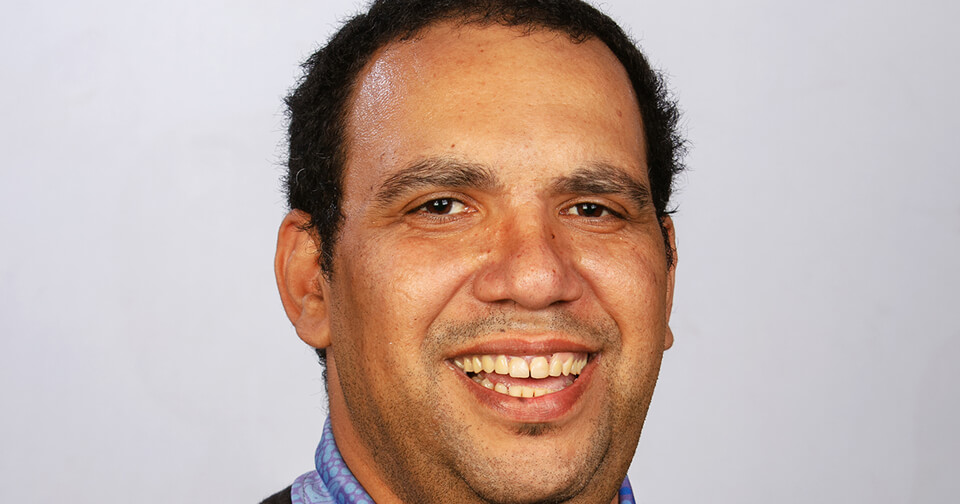 NAIDOC Week (4 – 11 July 2021) is held across Australia each July to celebrate the history, culture and achievements of Aboriginal and Torres Strait Islander peoples. NAIDOC Week is celebrated not only in Indigenous communities, but by Australians from all walks of life. To celebrate this year, we interviewed one of Northcott's Aboriginal staff members Lucas Craig. Lucas is a Northcott ECEI Intake Coordinator and has been with Northcott for over 5 years.
Tell us a little bit about yourself
I grew up in Coffs Harbour. I come from a very big family, my mother's family belongs to the Gumbaynggirr people of Bowraville NSW. My father's family come the Thungittutti tribe from Kempsey which is the neighbouring tribe to my mothers.
How did you end up working at Northcott?
I started with Northcott back in 2016 and started working as a Support Worker which I really enjoyed doing. Growing up with a brother who has a disability, I have always wanted to work in disability.
When I found that Northcott was hiring I applied and I have been here ever since. I loved being a Support Worker and I was in that position for 5 years. I am now part of the ECEI team and was working as the A&TSI ECEI Coordinator and I am now the ECEI Intake Coordinator.
The past 18 months working with the ECEI team have been a blessing as I love the work that I do and love working with my community of Bowraville.
What is your favourite part of your role?
I love being able to work and help my community receive the services that don't often go to rural or remote communities. One of my favourite parts of my role is the parents group I run on the first Tuesday of each month. I also love being able to be a role model for the upcoming generations and being a positive role model to show that you can do anything that you put your mind to.  
Do you have a standout moment in your career while being at Northcott?
A stand out moment for me would be being a part of the Reconciliation Action Plan Committee and being the Chairman for the group. It fills my heart with joy knowing that a service like Northcott is working with the A&TSI staff and customers to make Northcott a better service and to be able to better support our community.
The theme for NAIDOC Week this year is "Heal Country!" What does this mean to you?
Healing country to me represents all the hard work that not only our ancestors, but the Elders of today, who have fought for our rights as Native Australians to be where we are today. Even though we have a long way to go I think it's a great point to start healing not only country but also closing that gap a little more to help us move forward.
Related content
To learn more about Northcott's Stretch RAP 2020-2023 and our key targets download a copy here.