Getting ready for school and collecting big wins on the way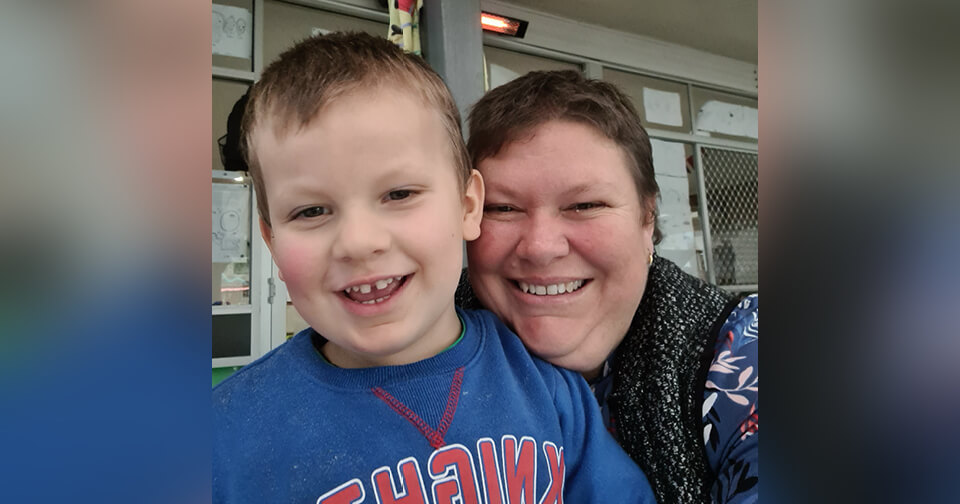 Wyatt and mum Cynthia live in Wauchope NSW. Wyatt is 3 and a half years old and he started preschool this year. With some experience working in day care, Cynthia noticed that Wyatt was a bit behind in his development in some areas, so she approached community health and got a referral to Northcott ECEI.
"We noticed he was behind physically in his gross and fine motor skills. This was making it difficult for him to do every day things like dressing himself, climbing on the equipment at playgrounds or holding pencils properly to draw," says mum Cynthia.
Cynthia was referred Northcott ECEI Coordinator Tracy Farrawell and Wyatt started his Short Term Early Intervention journey on 15 June 2021. Tracy met the family at their home and listened to their concerns. They then set goals for Wyatt; some goals were small, others were more long term.
"Tracy spent some time playing with Wyatt and assessing him. She then sent me suggestions, and things to do with him to support him in developing fine and gross motor skills."
The big goal for Wyatt is to be ready for big school in 2023. However, to reach this big goal, there's some smaller goals and wins on the way. Wyatt is now helping to peg clothes, dressing himself, and putting easy socks and shoes on. He is also working on his balance and getting really good on his balance bike. Mum and dad are planning to give him a bike with training wheels for his birthday in January!
"Since starting Short Term Early Intervention with Northcott, Wyatt has become more independent. Last week he has drawn his first person and he is attempting to write the letters of his name, which is very exciting. Tracy has been absolutely amazing in helping us to set goals for Wyatt and reach them. She gave us ideas, tools, links and information to guide us."
Related content:
Take a look at how Connor and his family formed a great team to get ready for big school.
Wondering how ECEI can support you and your child? Check out the ECEI page.