Sharing my creative flare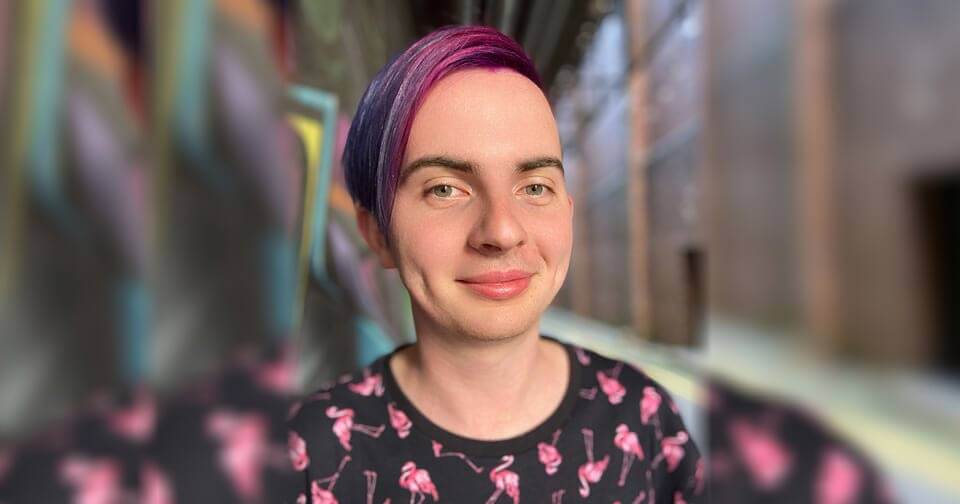 Seth attends our Vocational Skills Training and Employment service in Wollongong. He has a passion for arts, colour and pop culture. We asked him to write a guest contributor article about how autism helps him explore and develop his creativity.
My journey with Northcott has been great! I liked high school because I had lots of friends, but school work got really hard and homework was horrible. Mum suggested I try Northcott. I was nervous at first but then I made new friends, learned how to cook and even how to catch the bus.  The Northcott staff are helping me get a job and one day I might even move out with room-mates. I like having funny conversations with lots of different people. 
Creativity on the spectrum
Creativity for me means colour. I love bright and pastel colours, and rainbows for my hair and clothes. I like rainbows because they light up the sky when clouds have covered it. Rainbows are the main ingredient to brighten up a day. I like to wear bright colours and have coloured hair because it makes me feel free and happy. 
Autism is sometimes a useful tool because it makes you think differently. So if you have autism you are lucky, because someone might involve you in a project where you get to be creative. 
The creativity hits me like a hammer. If I think of something cool I use it. I even use my creativity to create commissions with artists who bring my ideas to life.
I also use my creativity in my online shop where I sell rainbow socks and masks. My shop is called Qwerky, Cute & Co and if you would like some socks, you can find us on Facebook. 
This artwork below is what conversations feel like when you have autism. I did the drawing and then an artist called Robert Edmonds made all the textures. I love it! It looks like anime.
Here is the sock monster. It is one of my drawings and it was edited by an artist called Jenny Jones.