Building relationships through online interactions and phone calls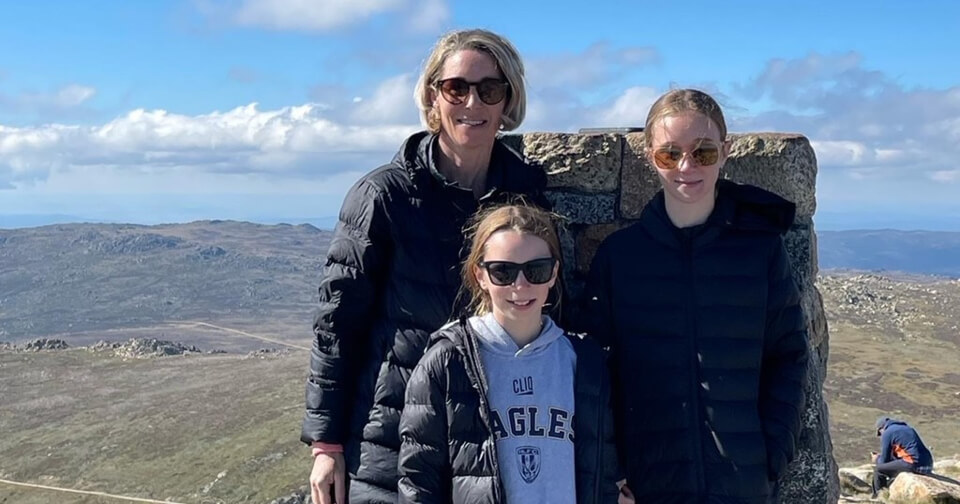 Amy is an Early Support Coordinator at Northcott. She has been in this role for 6 months. Amy started her new career during a pandemic, which brought some challenges that no one was prepared for. These challenges included having to learn how to transition her new role from face to face engagements with families to online interactions and phone conversations.
In this story, she shares how she built trusting relationships and strengthened a family's capacity through online interactions.
In January 2022, Amy started working with Viktoriya, mum to Erika and Jackson. 2-year- old Erika had been diagnosed with cerebral palsy and 6-year-old Jackson had suspected autism and ADHD. Due to 2021's lockdowns, Erika missed almost a year of therapy.
Amy and Viktoriya had all of their conversations over the phone and Amy did her best to build a strong and trusting relationship. Amy had to learn how to create a rapport with Viktoriya through their conversations.
They had long, regular calls. Viktoriya explained that she looked forward to their chats as it gave her a chance to talk and made her feel less alone. Amy soon learnt Viktoriya had no family in Australia except for her husband. During their phone calls, Amy provided much needed support to Viktoriya. Amy helped her understand the needs of her children and to learn how to deal with the challenges their journey brought them.
By providing an ear to listen to, Amy also provided emotional support to Viktoriya similar to what a friend may provide. Sharing their mothering strategies and coming from no judgment – Amy became a place of care.
Amy is a mother herself and understands the unique challenges of parenting. Amy explained, "I have had other parents mention to me that they simply like having another person to talk to and bounce ideas off. You need to be reminded that you are doing a good job. It is very easy to doubt your parenting skills when your child is struggling!"
The path to independence
In March 2022, Jackson turned 7 and had to leave Early Support. However, Amy is certain that Viktoriya now has the confidence to support Jackson's needs. Viktoriya has a plan, with a direction of where they need to head and strategies to use with Jackson to support his goals.
"Viktoriya told me she now has hope. That is one of the most important things a person needs- hope that things are improving and that there is a way forward," says Amy. 
Viktoriya emailed Amy to express her gratitude.
Viktoriya says, "You brought a lot of comfort to me. Your advice was both relevant and useful. Your understanding of my love and concern for my children was profound".
Amy states that the most important part of her role in Early Support is to build capacity in parenting. This means supporting the family so they can support their children the best they can.
Amy has been sharing her expertise as an Early Childhood Educator for 23 years. She explains, that as parents we are all trying our best.
"We want to bring up our children to be the best version of themselves and offer them a world where they are capable of anything," says Amy.
Related content:
With the right supports, Tyson is thriving in Kindergarten.
Interested to know more about how Northcott early childhood can support your child and your family? Check out more information about this service.