A boost of confidence to get ready for adult life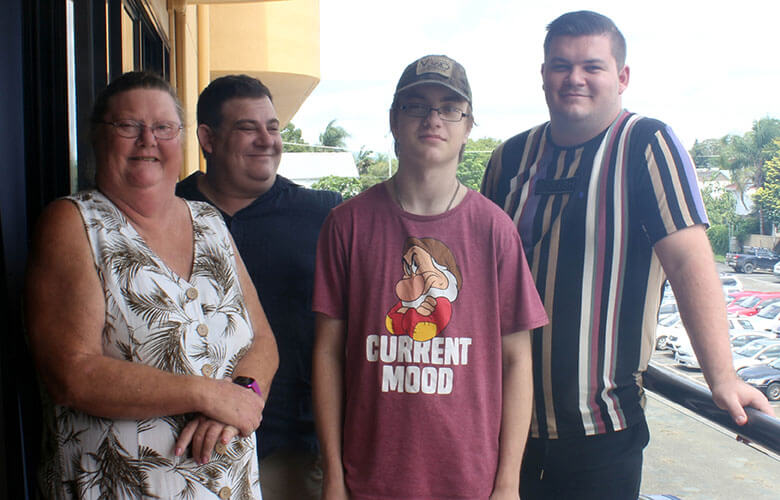 When Sean was 17, he was accessing respite services, but was lacking motivation. He felt lonely and spent most of his time in his room; he had no confidence and struggled to communicate with people. "We were at a point where we didn't know which way to turn," says mum Kim, who for that reason contacted Northcott in Taree to see what other options were available.
At the beginning of 2020, Sean started attending Skills4Life, where he was able to practice his social skills in a safe and supportive environment and make new friends. During that year, he significantly increased his confidence and ability to interact with others, opening his eyes to new possibilities.
This year, Sean joined Northcott's Vocational Skills Training & Employment service and he is very excited to have secured work experience at a local aquarium, where he checks fish tanks and is also starting to do some customer service tasks.
The positive experience has motivated Sean to look for other work experience opportunities, and ultimately get ready to have a paid job.
"Sean has significantly improved his social skills and built his confidence. The services he accesses with Northcott give him an interest. He has a motivation to get up and do meaningful things. I see a lot of positive change," says Kim.
Related content:
Check out Skills4Life! Through a diverse range of fun and educational activities, teenagers aged 14-17, learn how to express their opinions, make decisions and respect others, while building their confidence and self-esteem.
When twin sisters, Penni and Kakra joined Northcott's Vocational Skills Training & Employment service, the 21-year-olds were looking for support to build their confidence, learn skills for work and find a job. Early in 2020, with support from Northcott, the two young women secured their first paid employment. Read Penni and Kakra's story!