Board and Executive
Meet our current board members and executive leadership team.
Our Board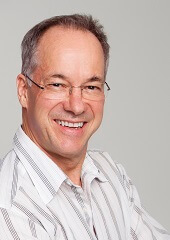 Michael Briggs B Comm ACA AGIA MBA
Michael is a Business Advisor and Investor. He has been a Director since 2003 and Chairman since 2009. He is the Chairman of Antec Group Pty Ltd and Northcott Supported Living and a Director Northcott Innovation Ltd and RLT International Ltd (UK) and Guided Knowledge Ltd (UK).
Chair, Northcott
Member, Finance and Properties Committee
Member, Nomination Committee
Member, Remuneration Committee
Member, Risk Committee
"My aim is to ensure that Northcott continues to grow its resources and capabilities in order to increase services to clients, while at the same time ensuring it continues to be a high quality and caring organisation."
Kirsten Armstrong M.Ec, M.PH, FIAA MAICD
Kirsten has been a Director since 2013. She is a Fellow of the Institute of Actuaries of Australia, a Member of the Health Practice Committee of the Actuaries Institute and a member of the Australian Institute for Company Directors.
Principal, Taylor Fry
Founder and Director of Three Rivers Consulting
Chair, Risk Committee
 "'Person centred' has become the new catch-cry in disability and health care, but has been a way of life for Northcott throughout its history. I'm proud to have the opportunity to work with Northcott and its people as the national disability reforms take shape."
Richard Blaiklock B Comm MBA
Director since 2003
Richard is Chairman of the Baresque Australia Pty Ltd group and affiliated companies.
Chair, Nomination Committee
Chair, Remuneration Committee
"The work of Northcott over so many years and the achievements of our customers and their carers are an inspiration. It is a privilege to be able to support management and staff in their endeavours to make meaningful contributions to people's lives."
Nick Cardno MA (Hons) CA GAICD
Director since 2013
Nick is a Partner of the accounting firm Ernst & Young as well as a Director of Ernst & Young Transaction Advisory Services Ltd. He is also a Graduate of the Institute of Chartered Accountants of Scotland, the Institute of Chartered Accountants in Australia and the Australian Institute of Company Directors.
Finance and Properties Committee
James A Christian PSM, MPA (ANU)
Director since 2020
James was appointed to the Board in early 2020. James is a proud Wiradjuri man from the Riverina area who was appointed Chief Operating Officer of Minderoo Foundation Generation One in October 2021. Mr Christian has extensive experience in the public sector at Federal Government and State level. James also has extensive experience working with civil society, and has held various positions in the community sector including holding the position of Chief Executive Officer of the Victorian Aboriginal Legal Services Co-operative.
Before joining Minderoo, Mr Christian served as Chief Executive Officer of the NSW Aboriginal Land Council, National Group Manager, Disability, Employment and Carers at the Federal Department of Social Services. In New South Wales, Mr Christian led Aboriginal Affairs NSW, was Deputy Director-General of the Department of Ageing, Disability and Home Care and Chief Executive Officer of the Aboriginal Housing Office.
In 2011, Mr Christian received a Public Service Medal for outstanding service in improving opportunities for economic participation and employment of First Nations peoples.
Chief Operating Officer, Minderoo Foundation
Generation One
Board Member NSW Council of Social Service (NCOSS)
Member, Risk Committee
"Did you know that more than 24% of Aboriginal people live in households experiencing Disability. As a younger person I was a secondary carer for a family member with Disability. Carers are often invisible, but they do so much valuable work for our society. My aim is to influence improved outcomes for Northcott's Aboriginal clients, their carers and our community. The values of Northcott align closely with my personal and professional values."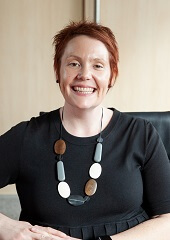 Liz Forsyth BA (Hons), BSW (Hons), Dip Mgmt, MAICD
Director since 2020
Liz is the Managing Director and Chief Executive Officer of Northcott. She is a Director of The SpineCare Foundation, Northcott Innovation Ltd and Northcott Therapy ACT Pty Ltd. Liz is also a member of the Australian Institute of Company Directors.
Finance and Properties Committee
Risk Committee
Nomination Committee
Remuneration Committee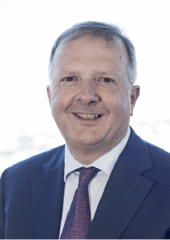 Christopher Janssen, MB, BS, MBA (IMD), FAICD
Director since 1986
Christopher is the Founder and Managing Director of GPC Electronics and affiliated companies.
He is also a Director for The Warren Centre for Advanced Engineering Ltd at The University of Sydney, a member of the Abbotsleigh School Council, and a Warden at St Andrew's Anglican Church, Wahroonga.
He is a registered (nonpractising) Medical Practitioner and a Fellow of the Australian Institute of Company Directors (FAICD).
Jeyan Jeevaratnam B Eng (Hons 1) MBA M Eng Sc MAICD
Director since 2020
Jeyan was a Director from 2012 – 2016.  He is the General Manager of the Microsoft Enterprise business in Asia. Previously he was Chief Operating Officer for Avanade North America,  Managing Director for Avanade Australia and prior Managing Director for AT&T Australia and held Senior Executive roles at IBM.  Jeyan is a member of the Young Presidents Organization (YPO) and member of the Australian Institute of Company Directors.
General Manager, Enterprise Business, Microsoft Asia Member
Finance and Properties Committee
Andrew Mansour, B Ec LLB (Hons)
Director since 2010
Andrew is a Partner at commercial law firm, Allens, and is head of the firm's Power & Utilities Sector.
Debra RichardsBA (Lib Studies) Grad Diploma (Arts) MA MAICD
Director since 2012
Debra is the Director, Production Policy, APAC at Netflix and Vice President of the Communications & Media Law Association (CAMLA) and Director and Treasurer of the International Institute of Communications (Australia). She is also Deputy Chief Adjudicator of the Alcohol Beverages Advertising Code Adjudication Panel and a Member of the Australian Institute of Company Directors.
Director, Production Policy, APAC, Netflix
Member, Northcott Nomination Committee
Member, Northcott Remuneration Committee
 "It is an honour and a privilege to join the Board and become part of Northcott.  I am inspired by the work of Northcott, its dynamic team and valued customers.  I look forward to supporting management in working towards the goal of access and inclusion for all."      
Hugh Wehby BEc (Hons), DipInvRel
Director since 2018
Hugh is the Group Executive Partners, Delivery and Risk at Transurban. Prior to this he worked at Sydney Airport in various roles including Chief Operating Officer and Chief Financial Officer. Hugh was formerly with Macquarie Group in Sydney and London.
Chair, Finance and Properties Committee
"The work of Northcott is fundamental to building a society that is inclusive and one which enables individuals to realise their potential. It is a privilege to join the Board and I look forward to supporting the team and its valuable work in society."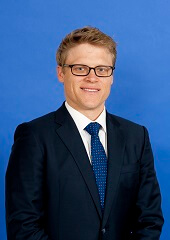 Chris Willcocks, Board Observer
Head of International Equity Sales for the Asia Pacific region, Citibank
OUR LEADERSHIP TEAM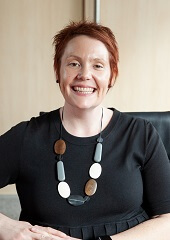 Liz Forsyth
Chief Executive Officer
Liz was appointed CEO of Northcott in September 2020. With a love for Northcott and its staff and customers, Liz is very passionate about the organisation and is excited to lead Northcott into the next stage of its development.
Liz joined Northcott in 2008 as a family support worker in our Coffs Harbour branch and has held a range of roles including Area Manager, Business Development Manager and leadership roles in Customer Experience, Supported Living and Northcott Innovation. Liz then took on a role as CEO of CareSouth, gaining valuable leadership experience, before returning to lead Northcott's response to COVID-19 and the integration of Creativity Inc. 
Find Liz Forsyth on LinkedIn
Andrew Kew
Chief Operations Officer
Andrew joined Northcott in January 2022 and is passionate about inclusion for people with disability. Andrew has extensive experience in health, aged care and children's services, having held senior positions at HammondCare, Jewish Home and Anglican Retirement Villages. Andrew has also held Board positions at Thorndale Foundation and C3 Church Carlingford.  
The Chief Operations Officer leads service delivery for all Northcott's services including Supported Living, Operations, Therapy and Northcott NDIS early childhood.
Find Andrew Kew on LinkedIn.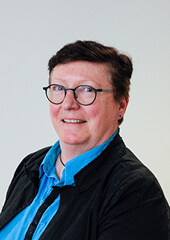 Pat Buick
Head of Operational Excellence
Pat joined Northcott as Head of Therapy in 2018 following a career encompassing managing change in the private radiology sector, working at St. Vincents and Mater Health Sydney, and completing a Masters of Business Administration.
The Head of Operational Excellence is responsible for leading Northcott's service development and ensuring high quality and consistent operational processes and performance across our service delivery areas. 
Find Pat Buick on LinkedIn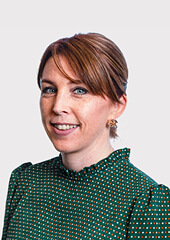 Nicole Cook
General Manager, Quality and Risk
Nicole joined Northcott in 2021. She has broad experience from the corporate, public and not-for-profit sectors, having worked in senior positions in operational management, safeguarding and investigations, and enterprise risk management across disability services, out-of-home care, policing and financial services.
As the General Manager, Quality and Risk, Nicole has responsibility for ensuring we maintain quality and safety, deliver on our compliance and regulatory obligations, and effectively manage risks across the organisation.
Find Nicole Cook on LinkedIn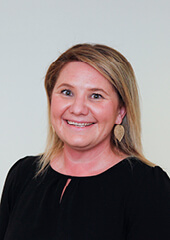 Amanda Dawson
General Manager, Engagement 
Amanda joined Northcott in 2001 as a support worker while completing a Bachelor of Education. She has held a variety of leadership positions including management of state-wide services such as Individual and Family Support, Early Links, the Preschool Disability Support Program, and the Early Childhood Early Intervention (ECEI) contract with the National Disability Insurance Agency.
As the General Manager, Engagement, Amanda has responsibility for customer experience encompassing marketing, communications and fundraising, as well as research and innovation, customer service and sales functions, and advocacy.
Find Amanda Dawson on Linkedin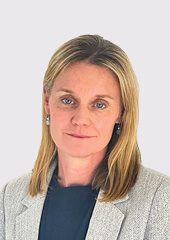 Jodie Hamblin
General Manager, Strategy
Jodie joined Northcott in 2015 after extensive experience leading technology and business transformation activities for major media organisations in Europe and Australia including UPC Communications, Austar Entertainment and oOh Media.
As the General Manager, Strategy, Jodie has responsibility for strategic business development growth and business transformation work, encompassing the Project Management Office (PMO).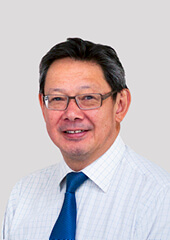 David Long
General Manager, People and Culture
David joined Northcott in 2012 and has more than 30 years' experience in human resources management. He has worked across various industries in the public and private sectors for organisations including the Roads & Traffic Authority, the TAB and St Vincents & Mater Health Sydney.
As the General Manager, People and Culture, David has responsibility for Northcott's strategies to attract and retain the right people, and to develop and support a dynamic person-centred workforce, workplace and culture.
Find David Long on LinkedIn 
Amanda Thomas
Chief Financial Officer
Amanda joined Northcott in May 2018 and has almost 30 years of finance experience. Amanda has experience across a range of industries, including healthcare, having worked in hospitals in the UK and in medical devices companies in both the UK and Australia. Amanda is very familiar with handling requirements from government agencies and has managed complex, multidisciplinary finance teams and contracts functions.
As the Chief Financial Officer, Amanda has responsibility for Northcott's corporate functions including Finance, Contracts and Procurement and Information and Communications Technology (ICT).
Find Amanda Thomas on LinkedIn
Call us
8am - 8pm, Monday to Friday
8am - 4pm Weekends