Undertaking University at home increased independence for Matthew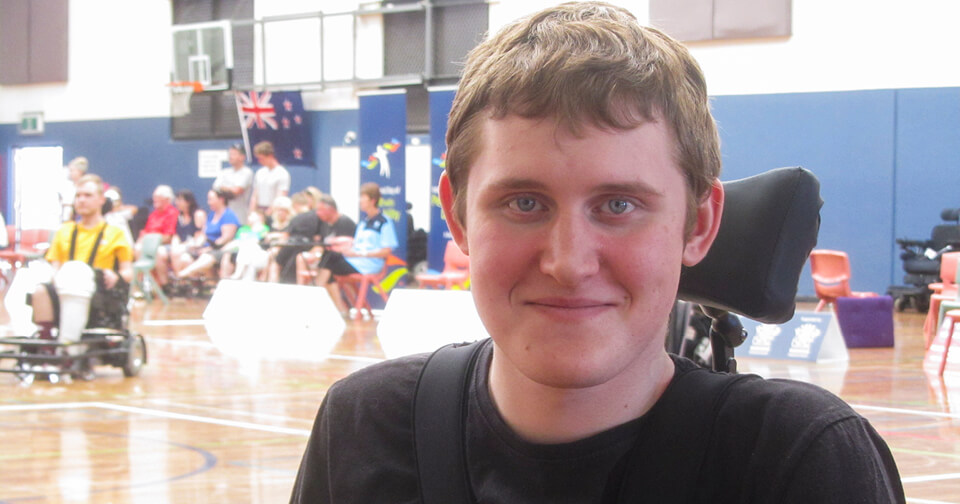 This week is Spinal Cord Injury Awareness Week (2 – 8 September), a week to raise awareness of the needs of people with Spinal Cord Injuries (SCI). We share Matthew's story this week to celebrate the achievements of people with SCI.
A bright young spark at school, Matthew Mallows has always envisaged a career relating to his subjects of passion: maths and science. A diving accident when he was in year 9 changed some things for Matthew, but not his dreams.
With a Spinal Cord Injury (SCI), high school learning required numerous adjustments, including getting used to doing school work on a computer. The HSC ride wasn't easy either, as there had to be adjustments in order to manage exams and assignments. Due to Matthew's grit and great supports, everything worked well and he successfully finished school, having the opportunity to get into university as he always intended to.
Having secured a place at Western Sydney University in 2020 to do a Bachelor degree of Advanced Science (Mathematics), Matthew was awarded a Gregory and Dolores Farrell Scholarship, after a rigorous application process. The Gregory and Dolores Farrell Scholarship, administered by SpineCare Foundation (a subsidiary of Northcott), supports people who use a wheelchair for mobility to access and better engage in tertiary education. Matthew has already achieved amazing results, including a high distinction in programming. The scholarship has supported Matthew to buy a new laptop, which allowed him to better keep up with work; doing an advanced science degree, some subjects require considerable computing power.
After only two weeks of having started uni, the COVID-19 pandemic kicked in and all university courses went online. "It required quite an adjustment to the system, but it's working out well. I was travelling to the Campus three times a week, so not having to travel is a big advantage for me. Re-organising to do uni at home was a bit easier because we didn't have practicals. They didn't change the timetables, so that helped a lot," says Matthew
When asked whether it's been more difficult to manage his university workload remotely, Matthew is also positive and says it is not as bad as he would have thought.
Engaging in uni at home has created a big positive change for both Matthew and his family. "At home everything is accessible for Matthew. When he was going to uni, he would go with a carer and a scribe, but at home, and with the flexibility that the university has provided for Matthew, he can do everything on his own. Being able to do his uni work at home provided increased independence for him," says Matthew's dad James.
"We know universities are heading in that direction, but this situation sped things up. And they have been very open and flexible about making things easier for Matthew. For example, as he is not able to hand draw, he can create graphs and diagrams with the computer."
Matthew's top tip for managing times like this is to not stress too much. "I learned from high school not to leave it to the last minute. If you do one thing at a time and not stress about having to do everything, then things fall into place."
Although Matthew is really happy doing his uni work at home, he misses not being able to play wheelchair soccer with the Western Sydney Wanderers team, but he is hopeful that he will go back to training soon.
Related content:
Check out all the scholarship opportunities that Northcott and SpineCare Foundation has to offer.
Fathema always had a dream to go to university, but she never imagined it would become a reality. The support of a Northcott Tertiary scholarship, gave Fathema the financial assistance and encouragement she needed.