Taliyah amazes her family with her communication skills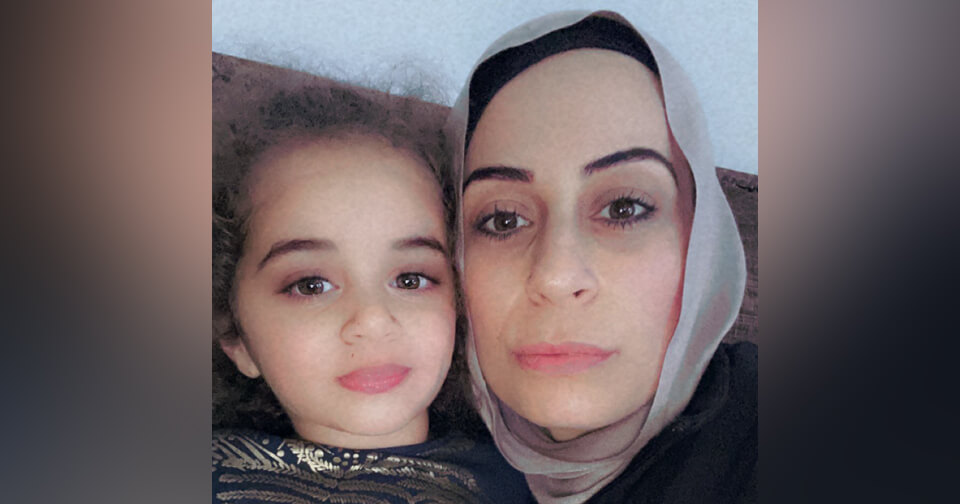 Nassren is a mum of five living in Western Sydney. Her fourth child Taliyah turned 3 in September. Ten months ago, Taliyah wouldn't speak. She would be very unsettled, having tantrums and crying more than Nassren had experienced with her three older children. Concerned about Taliyah's development, Nassren went to a paediatrician, who suggested Taliyah would benefit from some formal supports. "There was no way I was going to be able to afford to pay for therapy, but the specialist referred us to Northcott to get supports for Taliyah," says Nassren.
Taliyah's family hoped that she would improve her speech and communication skills and in turn, that would help with self-regulation. The family was also looking at increasing her confidence in improving her self-care skills.
Northcott NDIS early childhood supported the family to build a plan and outline the goals that they hoped Taliyah would achieve. Nassren was able to receive NDIS funding to cover the cost of important supports for Taliyah's development. Taliyah's parents are now exploring adding occupational therapy to support Taliyah with social skills, play and sharing.
Time to celebrate
"After doing some speech pathology sessions, this little one shocked us all. She went from not using verbal language at all to saying full sentences. You now try and shut her up!" says Nassren with a big smile on her face.
The whole family had a party for her when she first said 'mum'; they celebrate every milestone as a family. "We can't believe how much she has progressed in such a short time. Now she says things like 'good job', 'let's go'. When she says new words, she laughs and gets excited."
Now that Taliyah is able to communicate, her tantrums have disappeared and she is much more settled. Taliyah hasn't been given a diagnosis as yet, but the support she has accessed has significantly improved her quality of life and that of her family.
The childcare centre Taliyah attends has an in-house speech pathologist, so she can have her sessions in that same setting. She has made so much progress and Nassren says that without NDIS support, she would have not come this far.
"Northcott NDIS early childhood Coordinator Lubna was amazing. We set up the goals together, including toilet training as Taliyah wasn't toilet trained when we started with her plan. Lubna gave us some strategies for this and Taliyah was toilet trained within two weeks. When Taliyah went to the toilet for the first time, she said to herself 'Good job!'"
Related content
Wyatt is getting ready for school and collecting big wins on the way. Check out Wyatt's story.
Are you wondering how Northcott can support your child? Check out the Northcott NDIS early childhood page.