Getting out of your comfort zone and feeling the vibe!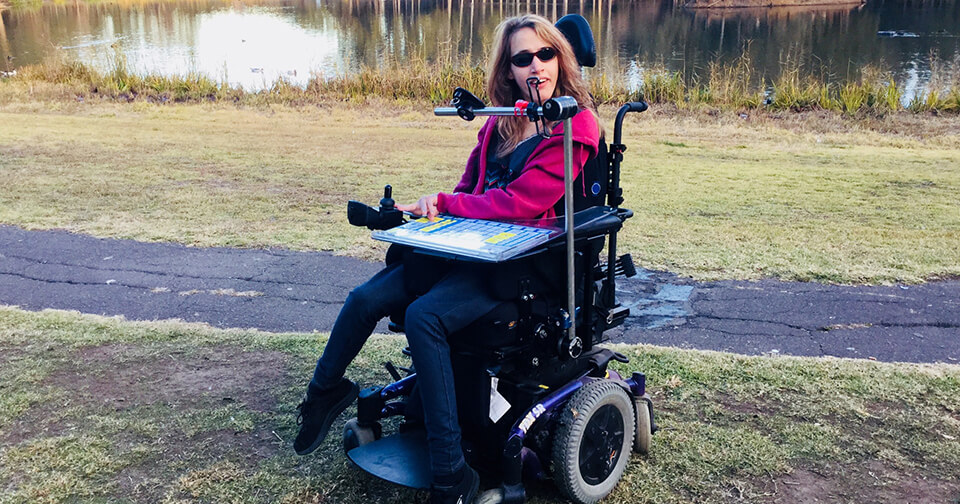 Feel the Vibe is an interactive night for adults with disability and their support networks (e.g. families, carers, disability professionals) to learn all about sexuality in a fun and welcoming environment. This fabulous virtual event will feature topic talks on adult products, sex positivity, sexuality and the NDIS and sexual health. The event is hosted by Northcott's Sexuality and Relationship Education service.
This year for the first time Feel the Vibe is virtual. Therefore people from anywhere around Australia can join in.
Historically, people with disability receive fewer opportunities to learn about sexuality and sexual health. This is an area that is often overlooked, and seen as not needed for people with a disability. Feel The Vibe aims to change this perception as it is a human right to have access to this education.
Gretta's experience
Gretta attended Northcott's Feel the Vibe Expo in 2019 and had an amazing learning experience.
"I heard about Feel the Vibe through an email and it made me curious to attend because it looked really fun and interesting."
Gretta explains that she felt overwhelmed and out of her comfort zone to start with because there was so much to take in at the expo. However she ended up enjoying the experience. She learned about the options and supports there are for people with disability to learn about sexuality and relationships.
"I enjoyed the new experience and seeing what was out there," says Gretta.
She shares that one of the highlights of the expo for her was learning about the different sex toys available for people with different needs.
"My favorite part of the expo was seeing how different instruments were adapted in different ways to suit different needs, I loved that." 
Gretta encourages people to attend Feel the Vibe Virtual Week this year. It could help you learn more about relationships and sexuality. It could also help you understand more about what support is out there to meet your needs.
Read more
Learn more about Feel the Vibe Virtual Week and register for any of the events.
Learn about the ways Occupational Therapists can help people with disability express their sexuality.