Farewell to our CEO Kerry Stubbs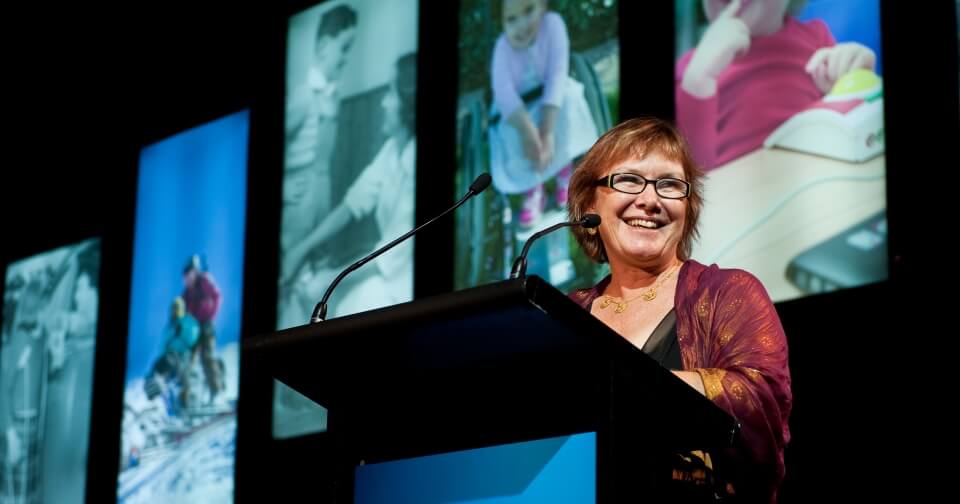 Our longstanding CEO, Kerry Stubbs (pictured), is leaving Northcott this week after 12 years at the helm. On the eve of her departure, she shared her thoughts on more than a decade of leadership and growth with Northcott.
"I came to Northcott in 2008 because of its purpose and values, and I leave it in 2020 very satisfied. Despite growing from a smaller organisation to one 10 times larger in every way, it has retained that purpose and those (refined) values. We remain Innovative, Respectful and Brave.
"I have been fortunate to build a wonderful team. I have been even more fortunate to meet many different people with disability, their families, their friends and communities. They have strengthened my belief in the value of diversity and the dignity of every human being. They have taught me so much that I didn't know. I will always be grateful to each and every one.
"When the COVID-19 pandemic hit, I decided to stay on a little longer and I am glad I did. Through extraordinary commitment to the good of all, we sought – and found – new ways to deliver excellent services, despite the various restrictions. We are keeping our customers safe and satisfied."
Kerry will continue her connection to Northcott as a member of the Board of NI (Northcott Innovation). For now she is looking forward to spending more time with her family – especially her grandchildren! Farewell Kerry, and thank you.
Northcott's new CEO Liz Forsyth will start in September.
Note:
Kerry Stubbs is a former CEO of Northcott (till end of August 2020).