Kick start your therapy career with Northcott
Applications for Northcott's new Allied Health Assistant program are open now.
Are you interested in a career in Therapy? With Northcott's new Allied Health Assistants program, this could be your chance to work with people to improve their daily living skills, and learn from experienced allied health professionals.
Successful applicants will undertake a fully funded Certificate IV Allied Health Assistant qualification, followed by work placement support and employment with the Northcott Therapy Team upon successful completion of your studies.
The Allied Health Assistants program will be available in a number of regions throughout NSW, with many opportunities in regional and remote locations. The study component is fully online, and can be completed from any location.
To view current opportunities and express interest, click the 'Find Out More' button.
Hear from our graduates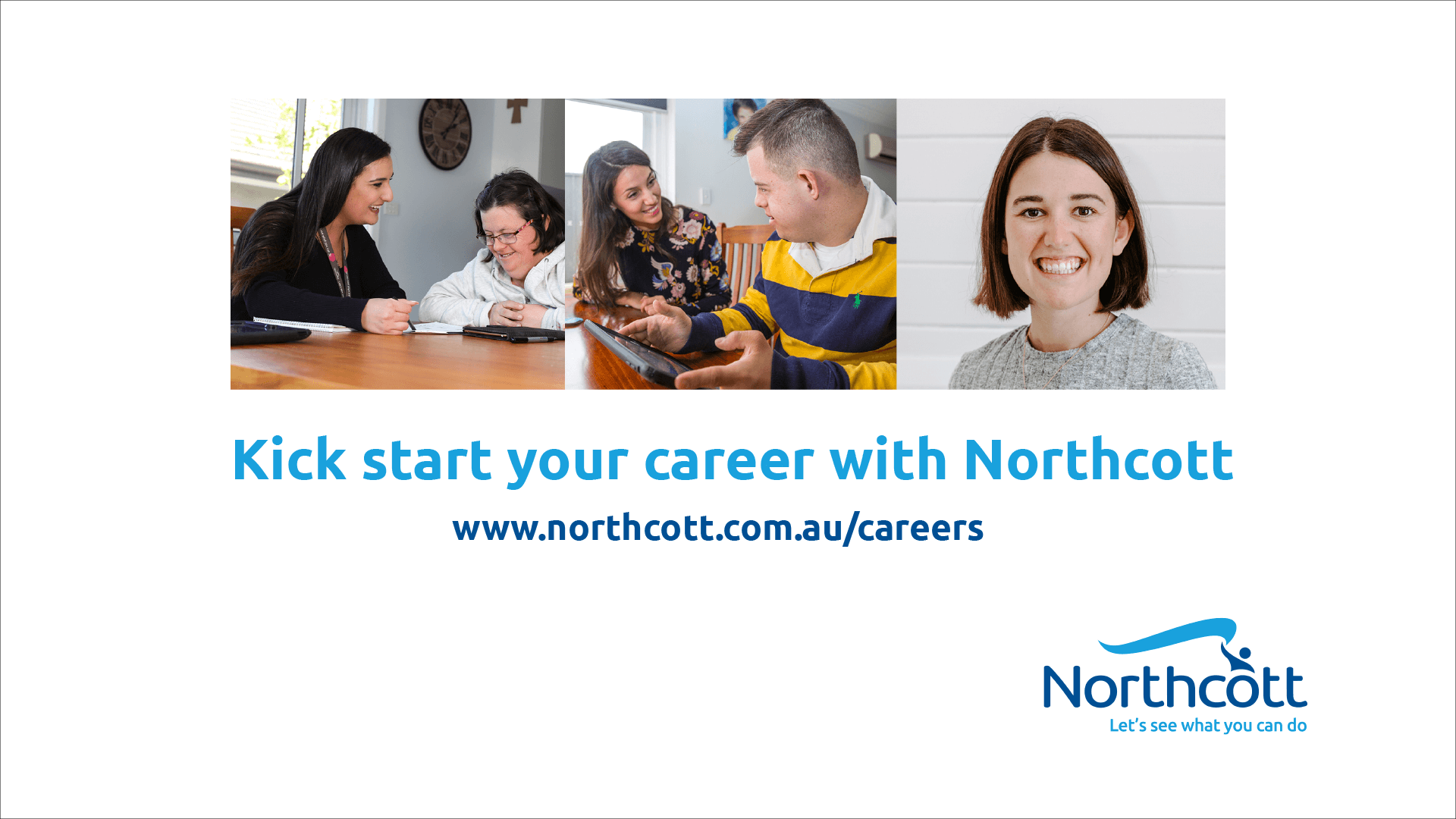 Find out more
Northcott is inviting talented and passionate individuals who are interested in a therapy career to contribute their skills to one of Australia's largest not-for-profit disability service organisations. We provide services and support for people across the lifespan, and to their families and carers.
You will assist in the implementation of therapy services to children, young people and adults with a range of conditions, and learn from experienced allied health professionals.
If this sounds like you, click to apply now! Let's see what you can do.